Ep. 89: Would You Simply Be Quiet?
This episode is sponsored by Gusto.
The great painter and inventor Leonardo da Vinci once said, "Simplicity is the ultimate sophistication." Call us sophisticated because this week we discuss the benefits of simplicity in life and work. Josh and Shelby get the silent treatment from former Integrated Content Editor Cecilia Meis, who took a vow of silence recently, and they pinpoint ways to achieve a simple yet fulfilled life from this month's issue of SUCCESS magazine.
Takeaways:
Meis calls her silent retreat a defining experience. Here's what it's like to be completely alone in your head:
It's all about reducing the noise.
"There's of course a lot of different options when you're going into a spiritual retreat or a silent retreat. This one was fairly autonomous so a lot of my day was pretty unstructured on purpose for you to be comfortable with being alone with yourself."
The world is bigger than you.
"You kind of feel like you lose a little bit of your identity. I didn't have a job to go to; I didn't have anybody that I was in contact with…. You feel a little bit invisible and you realize that the world's still turning back home without you."
You'll eventually confront your thoughts.
"I kind of expected a peaceful, serene reconnecting with my inner self, and actually it was a lot of negative emotions and memories and past mistakes [that] came up to the surface… and you're not really ready to face that."
Silence can grow on you.
"The whole time I'm at the retreat, I'm thinking, I can't wait to get back to civilization. I can't wait to get on my phone. I can't wait to talk to people. And actually I kind of enjoyed that last little hour-and-a-half drive of more silence and just being with myself."
More tools for success:
Favorite quote from this episode:
"A lot of people come back [from a retreat] and they implement a daily meditation practice… or lessons that they've learned from the retreat and build off of that to change their lives. In my case, it was more so a reminder of what's important."
—Cecilia Meis
You might also like:
Send your thoughts to [email protected].
Sponsors:
To help support the show, Gusto is offering our listeners an exclusive, limited-time deal. Sign up today and you'll get 3 months free once you run your first payroll. Just go to Gusto.com/SUCCESS.
SUCCESS Insider is a weekly podcast to engage, educate and inspire emerging leaders and success seekers.
Every week, SUCCESS.com's Shelby Skrhak and SUCCESS magazine's Josh Ellis will discuss the latest trends in personal empowerment, entrepreneurship and career development. We'll dig into books, ideas and news you'll want to know about. We'll chat with special guests, including authors, industry experts, business leaders, trendsetters on our staff and other all-around successful people. And we'll have a lot of fun doing it. Join us!
Find complete SUCCESS Insider archives at SUCCESS.com/successinsider.
Find more SUCCESS podcasts at SUCCESS.com/podcasts.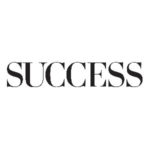 SUCCESS is your guide for personal and professional development through inspiration, motivation and training.