Ep. 87: Your Non-Zombie Guide to BRAINSSS
Your brain is one of the most powerful tools at your disposal, yet also underutilized and abused. This week we focus on how you can make mind over matter a part of your everyday life. Shelby and Josh chat with Erik Vance, Scientific American contributor and author of Suggestable You. We cover six ways to rest your brain and recoup from the daily chaos of life and work.
Takeaways:
The placebo effect has a bad reputation, but Vance explains how it can be good for you: "You take a pill, like you know, Tylenol, and your headache… just like immediately goes away. And you're just like, 'Oh, thank God.' That takes 20 minutes to kick in. So what you're feeling is a placebo effect, and it makes you feel better until the drug kicks in."

Vance has been electrocuted during placebo experiments, but he didn't always feel the pain. He shares how associating pain with certain visual triggers can trick the mind.

He also shares some conditions that respond well to the placebo effect:

Pain
Anxiety
Irritable bowel syndrome
Parkinson's disease
On the other hand, placebos don't work well for everything. He cautions people not to experiment when it comes to:

Cancer
Alzheimer's disease
More tools for success:
How much could you learn in 10 weeks? The Jim Rohn Foundations for Success course will give you the tools to expand your potential in less than three months. It all starts with a free live broadcast on Nov. 7, hosted by personal development giant Brendon Burchard. Sign up at jimrohn.com/insider.
Favorite quote from this episode:
"Yes, you're gullible. I'm gullible…. It's silly of us to think somehow that you're the only person who's immune to this…. You can give animals placebo effects. This is not about being tricked. This is about the way we are."
—Erik Vance
You might also like:
Send your thoughts to [email protected].
SUCCESS Insider is a weekly podcast to engage, educate and inspire emerging leaders and success seekers.
Every week, SUCCESS.com's Shelby Skrhak and SUCCESS magazine's Josh Ellis will discuss the latest trends in personal empowerment, entrepreneurship and career development. We'll dig into books, ideas and news you'll want to know about. We'll chat with special guests, including authors, industry experts, business leaders, trendsetters on our staff and other all-around successful people. And we'll have a lot of fun doing it. Join us!
Find complete SUCCESS Insider archives at SUCCESS.com/successinsider.
Find more SUCCESS podcasts at SUCCESS.com/podcasts.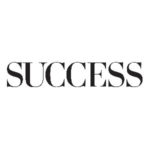 SUCCESS is your guide for personal and professional development through inspiration, motivation and training.