Ep. 86: How to Innovate Your Way to Success
This episode is sponsored by Slack.
On this week's episode, Josh and Shelby discuss why innovation is essential for success. They clarify what innovation means in an entrepreneurial sense and talk about how they have innovated in different ways here at SUCCESS. We chat with Chris Denson, host of the podcast Innovation Crush, about lessons he's learned interviewing some of the world's most daring and innovative people. And we share some wisdom from John C. Maxwell on how to create a culture of innovation as a team leader.
Takeaways:
Denson shares what most successful innovators have in common:

They can survive loneliness. Innovators venture out into the unknown and garner support for their ideas along the way.
They are excited. If your idea gives you goosebumps, you're on the right track.
They have a diverse perspective. Innovators work well with people who approach problems in a unique way.
They're good at connecting the dots, even if the dots don't correlate. Denson presents a challenge: Can you "figure out 10 similarities between a squirrel and a basketball?"


Is creativity innate or can it be learned? Denson gives his take:

"Creativity is sort of this ability to be attentive to what's around you and where opportunities are. From a tactical standpoint, it's definitely a muscle. I spend a good 60 to 70 percent of my time in brainstorms. So I'm just always trying to outdo myself."


Denson shares some comforting thoughts for those struggling with creativity:

The best kind of innovation happens when you don't have all tools. A lack of money, time or any other factor can help you think outside the box.
Some days, it takes time. Great ideas could come 90 minutes after a brainstorm.
Conquer your problems by leaving no stone unturned. The more you tinker with it, the better the outcome.
More tools for success:
How much could you learn in 10 weeks? The Jim Rohn Foundations for Success course will give you the tools to expand your potential in less than three months. It all starts with a free live broadcast on Nov. 7, hosted by personal development giant Brendon Burchard. Sign up at jimrohn.com/insider.
Favorite quote from this episode:
"One of my [podcast] guests once said innovation is the difference between 'Why didn't I think of that?' and 'Why didn't I think like that?' And so I think learning how to think in the spirit of reinvention and just make it a sort of a muscle reflex is key."
—Chris Denson
You might also like:
Sponsors:
Thanks to Slack for supporting SUCCESS Insider. Slack: Where work happens. Find out why at Slack.com.
Send your thoughts to [email protected].
SUCCESS Insider is a weekly podcast to engage, educate and inspire emerging leaders and success seekers.
Every week, SUCCESS.com's Shelby Skrhak and SUCCESS magazine's Josh Ellis will discuss the latest trends in personal empowerment, entrepreneurship and career development. We'll dig into books, ideas and news you'll want to know about. We'll chat with special guests, including authors, industry experts, business leaders, trendsetters on our staff and other all-around successful people. And we'll have a lot of fun doing it. Join us!
Find complete SUCCESS Insider archives at SUCCESS.com/successinsider.
Find more SUCCESS podcasts at SUCCESS.com/podcasts.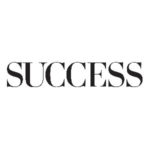 SUCCESS is your guide for personal and professional development through inspiration, motivation and training.