Ep. 84: Simple Tips to Build a Life of Gratitude
This episode is sponsored by HelloFresh.
What are you grateful for? Join us as Josh and Shelby discuss the benefits of being grateful and talk about the new issue of SUCCESS, which focuses on gratitude. Rick Hanson, senior fellow of the Greater Good Science Center and author of Hardwiring Happiness, shares insights on the health benefits of gratitude and how we can make it a daily habit. Jesus Jimenez, managing editor, stops by to discuss an intriguing essay he wrote for this month's issue: How he recently lived each day asking himself, Would today be a good day to die?
Takeaways:
Hanson shares the reasons why happiness is distinct from gratitude:

Unlike the broad implications of happiness, gratitude is very specific; it's about being thankful for the things you have.
"So I'm glad I get paid for my work, but I'm not so much grateful that I'm paid for my work. There's this sense of an exchange of value, whereas with gratitude, you're on the receiving end of that gift."
Happiness and gratitude don't always happen at the same time. You can feel a sense of gratitude even if you aren't happy.


Plus, he describes how a simple thought can impact your physical health:

When you shift from a feeling of stress to gratitude, there's also a shift in the nervous system.
These shifts strengthen the immune system, lessen the fight-or-flight response and improve cardiovascular health.
"Neurons that fire together wire together. In other words, the experiences that we're having that relate to the firing together of the neurons leave lasting traces behind."


When your schedule is packed with things to do, it can be hard to focus on gratitude. Hanson shares some simple ways to get the ball rolling:

First, make the choice. Gratefulness takes effort.
Journal your experiences.
Look for small things to be grateful for in the flow of your day.
Express gratitude for the people in your life.


Josh and Shelby wrap up the episode with all of the things they're grateful for. They reflect on the gift of opportunities, the people in their lives and having the strength to overcome setbacks.

What are you grateful for? Send your thoughts to [email protected].

Favorite quote from this episode:
"So the point is to acknowledge what's difficult in life, but don't let it hijack your attention. Don't let it suck you out. And instead, as much as you can, focus on what there is to be thankful for. Which among other benefits will make you stronger."
—Rick Hanson
You might also like:
Sponsors:
This episode is sponsored by HelloFresh, and they want to make cooking more fun for you! Sign up today and get $30 off your first week of HelloFresh. Visit hellofresh.com and enter promo code insider30.
SUCCESS Insider is a weekly podcast to engage, educate and inspire emerging leaders and success seekers.
Every week, SUCCESS.com's Shelby Skrhak and SUCCESS magazine's Josh Ellis will discuss the latest trends in personal empowerment, entrepreneurship and career development. We'll dig into books, ideas and news you'll want to know about. We'll chat with special guests, including authors, industry experts, business leaders, trendsetters on our staff and other all-around successful people. And we'll have a lot of fun doing it. Join us!
Find complete SUCCESS Insider archives at SUCCESS.com/successinsider.
Find more SUCCESS podcasts at SUCCESS.com/podcasts.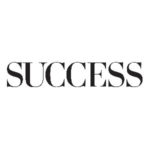 SUCCESS is your guide for personal and professional development through inspiration, motivation and training.