Ep. 83: The Best Apps to Help You Get Stuff Done
This week we explore ways that technology can help you be more productive. Espree Devora of WeAreLATech and the Women in Tech Podcast joins us and shares some of her favorite apps for delegating work and getting things done faster. And Josh and Shelby highlight a few of the more popular apps that can help you focus by managing your time, exercising your brain, getting you moving physically and gamifying your productivity.
Takeaways:
Devora shares a unique story about how she outsourced her dating life for peak productivity:

"When it comes to my dating, I cannot stand dating apps…. I hired a virtual assistant in New York to log into all my online dating profiles. She wouldn't pretend to be me. She would say, 'Hey, listen I think you'd be a good match with my boss.' And then I would meet the guy, and it was great."
"I also outsourced my love life to Facebook ads. So I bought a bunch of Facebook ads and targeted exactly the kind of person that I thought was a good match for me."

For entrepreneurs looking to maximize their productivity, Devora shares a few invaluable tips:
Plus, Josh and Shelby highlight more apps to bring out the best in you:
Send your thoughts about the episode to [email protected].
Favorite quote from this episode:
"I believe success is executing, right?… Execution is like, 'I have this idea; let me take the first steps to buy the domain and start building a website or start reaching out for customer validation to see if people really purchase this thing. ' The definition of success is execution."
―Espree Devora
You might also like:
SUCCESS Insider is a weekly podcast to engage, educate and inspire emerging leaders and success seekers.
Every week, SUCCESS.com's Shelby Skrhak and SUCCESS magazine's Josh Ellis will discuss the latest trends in personal empowerment, entrepreneurship and career development. We'll dig into books, ideas and news you'll want to know about. We'll chat with special guests, including authors, industry experts, business leaders, trendsetters on our staff and other all-around successful people. And we'll have a lot of fun doing it. Join us!
Find complete SUCCESS Insider archives at SUCCESS.com/successinsider.
Find more SUCCESS podcasts at SUCCESS.com/podcasts.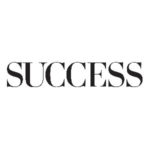 SUCCESS is your guide for personal and professional development through inspiration, motivation and training.