Ep. 82: The Simple Way to Get What You Want in Life
This episode is sponsored by HelloFresh.
Louis Tomlinson once said, "If you want to do something, go for it―you've got nothing to lose." Getting what you want in life isn't easy, but it is simple. This week we discover different ways that you can go about getting whatever it is you want in life. Josh and Shelby discuss the power of the pitch with world-renowned pitchman and author Anthony Sullivan. Plus, we get some tips for going after what you desire from a former Olympic athlete.
Takeaways:
Here are some of Sullivan's quick tips for product pitching that can help you get what you want in life:

Know your goal before you pitch.
Make eye contact to establish a connection with others.
Know your acceptable outcomes. What results can you live with?
When you get shut down, work on getting your next best outcomes.
It's natural to be nervous. Own it and double down on your pitch.
Favorite quote from this episode:
"You've got to get used to rejection. Pitching is not going to get you what you want every single time but it will increase your chances. I guarantee that, and being prepared to have it not go your way every time just makes you look better and more professional and more polished when you do get a no."
―Anthony Sullivan
You might also like:
Sponsors:
This episode is sponsored by HelloFresh, and they want to make cooking more fun for you! Sign up today and get $30 off your first week of HelloFresh. Visit hellofresh.com and enter promo code success30.
SUCCESS Insider is a weekly podcast to engage, educate and inspire emerging leaders and success seekers.
Every week, SUCCESS.com's Shelby Skrhak and SUCCESS magazine's Josh Ellis will discuss the latest trends in personal empowerment, entrepreneurship and career development. We'll dig into books, ideas and news you'll want to know about. We'll chat with special guests, including authors, industry experts, business leaders, trendsetters on our staff and other all-around successful people. And we'll have a lot of fun doing it. Join us!
Find complete SUCCESS Insider archives at SUCCESS.com/successinsider.
Find more SUCCESS podcasts at SUCCESS.com/podcasts.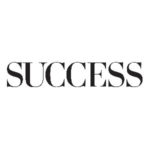 SUCCESS is your guide for personal and professional development through inspiration, motivation and training.