Ep. 81: Why You Should Start Saying No
This episode is sponsored by Away.
N-O. Those two little letters are so easy yet so hard to say sometimes. On this week's episode, Josh and Shelby discuss why we need to say no more often. They talk with results expert Tony Jeary about the benefits of saying no, and they share some tips for curbing your people-pleasing ways in favor of focusing more on yourself.
Takeaways:
Jeary shares the best motivation for saying say no, especially when you only have 100 free hours per week: "If you really get clear on what's the best use your time, it's so much easier to say no to the things that don't matter… both personally and professionally. How you invest that hundred hours really does matter."

Plus, he shares three big advantages of protecting your time. People who don't spread themselves too thin with obligations typically experience:

Sharper clarity
High-level focus
Real execution


But we can't say no to everything. Jeary shares two strategies for protecting your time when saying yes:

If you have a 30-minute meeting scheduled with someone, negotiate for less time.
Make a challenge of your request. Read over the meeting agenda and mention that it's possible to cover everything in less time.


Josh and Shelby also share some tips to stop being a people pleaser:

Break the habit of saying yes by training yourself to buy time. Instead, say, "Let me check my schedule."
If your motivation for saying yes is based on guilt, just say no―it's not healthy.
Don't give in to the fear of saying no. Chances are, your fears are bigger than they seem.
Go slow. Build a tolerance for saying no to the big things by starting with the small things.
Favorite quote from this episode:
"If you're having trouble saying no, then be creative when someone asks you things that you want to say no to. Go a little deeper because sometimes you can help people get what they want and not necessarily give them all that they ask for. And it can be a win-win on your time."
―Tony Jeary
You might also like:
Sponsors:
This episode is sponsored by Away, providing first-class luggage for the modern traveler. Get $20 off your order by using promo code success when checking out at awaytravel.com/success.
SUCCESS Insider is a weekly podcast to engage, educate and inspire emerging leaders and success seekers.
Every week, SUCCESS.com's Shelby Skrhak and SUCCESS magazine's Josh Ellis will discuss the latest trends in personal empowerment, entrepreneurship and career development. We'll dig into books, ideas and news you'll want to know about. We'll chat with special guests, including authors, industry experts, business leaders, trendsetters on our staff and other all-around successful people. And we'll have a lot of fun doing it. Join us!
Find complete SUCCESS Insider archives at SUCCESS.com/successinsider.
Find more SUCCESS podcasts at SUCCESS.com/podcasts.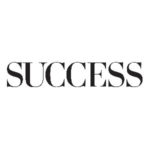 SUCCESS is your guide for personal and professional development through inspiration, motivation and training.