Ep. 80: 6 Success Habits of High Performers
This week, we focus on helping you boost your performance. We discuss the latest issue of the magazine, and SUCCESS contributing editor Amy Anderson joins us to share what she learned about being her best during her time with Brendon Burchard, the world's leading high-performance trainer. Plus, we hear from Burchard himself with a clip from the audio version of his new book, High Performance Habits.
Takeaways:
Josh sums up Burchard's six habits of high performers. These successful people tend to:

Seek clarity to determine what they want.
Generate energy for their goals.
Raise the necessity for high performance.
Increase their productivity.
Develop their influence.
Demonstrate their courage.
Anderson recalls what it was like to see Burchard's humility in action: "I think that we all see people like Brendon Burchard or other big successful people and we assume they just kind of wing their way through things that make the rest of us nervous or uncomfortable. But that's simply not the case."
In an audio clip of High Performance Habits, Burchard shares why you shouldn't rely on your strengths:

Your strengths are natural gifts, but in a rapidly changing world, success doesn't come naturally.
You have to go beyond your natural strengths to get to the next level.
To complete your mission, you must rise up; the mission won't bow down to meet you.
Favorite quote from this episode:
"It's OK to admit that you've plateaued even if your life is good…. It's all right to admit that to yourself and to adopt some new habits. Maybe it's time to transition from that grit stage into the high-performance stage of your professional life."
―Amy Anderson
You might also like:
SUCCESS Insider is a weekly podcast to engage, educate and inspire emerging leaders and success seekers.
Every week, SUCCESS.com's Shelby Skrhak and SUCCESS magazine's Josh Ellis will discuss the latest trends in personal empowerment, entrepreneurship and career development. We'll dig into books, ideas and news you'll want to know about. We'll chat with special guests, including authors, industry experts, business leaders, trendsetters on our staff and other all-around successful people. And we'll have a lot of fun doing it. Join us!
Find complete SUCCESS Insider archives at SUCCESS.com/successinsider.
Find more SUCCESS podcasts at SUCCESS.com/podcasts.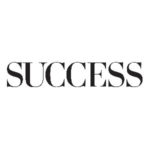 SUCCESS is your guide for personal and professional development through inspiration, motivation and training.