Ep. 79: 5 Tips for Entrepreneurial Success
This episode is sponsored by altMBA and SaneBox.
On this week's episode, we get comfortable with succeeding outside the norm. Shelby shares wisdom from SpongeBob SquarePants. Yes, that's right. SpongeBob SquarePants. We chat with the CEO of VideoBlocks, Joel Holland, about how taking the unconventional path has led to his success. And we share five tips for how you can stay motivated when you are trying to make something big happen in your own unique way.
Takeaways:
On his journey to build a business, Holland shares a few ways he took the road less traveled:

Shot and sold video footage to pay for college
Turned down a six-figure job offer during the 2008 recession
Created a million-dollar business with no employees―just freelancers

Plus, he reveals why working on the road from his RV, instead of an office, boosts his productivity:

Getting away from your cubicle restores creativity and passion.
Traveling while working wards off burnout.
If the company mission is clear, team members can step up to take on more responsibility.
Without the illusion of a 10-hour office day, you get things done faster.
Josh and Shelby share five tips to stay motivated as an entrepreneur, straight from SUCCESS.com:

Put your mental and physical health first.
Read fiction novels for a new perspective on life.
Learn as much as you can from successful entrepreneurs.
Write things down to process your thoughts.
Keep calm and recalibrate your goals when needed.
Favorite quote from this episode:
"I think it's kind of funny that all entrepreneurs behave similarly…. We go to the office, we work 9 to 8 and then go home. You don't have to do that. I mean if you're already bucking the trend, why not continue bucking it?"
―Joel Holland
You might also like:
Sponsors:
SaneBox is offering a 14-day free trial for our listeners. Sign up at sanebox.com/insider to receive a $20 account credit for your SaneBox subscription.
Thanks to altMBA for sponsoring SUCCESS Insider. altMBA is now accepting applications. To find out more, visit altmba.com/successinsider. For special consideration, mention this podcast in your application and tell them SUCCESS sent you!
SUCCESS Insider is a weekly podcast to engage, educate and inspire emerging leaders and success seekers.
Every week, SUCCESS.com's Shelby Skrhak and SUCCESS magazine's Josh Ellis will discuss the latest trends in personal empowerment, entrepreneurship and career development. We'll dig into books, ideas and news you'll want to know about. We'll chat with special guests, including authors, industry experts, business leaders, trendsetters on our staff and other all-around successful people. And we'll have a lot of fun doing it. Join us!
Find complete SUCCESS Insider archives at SUCCESS.com/successinsider.
Find more SUCCESS podcasts at SUCCESS.com/podcasts.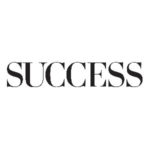 SUCCESS is your guide for personal and professional development through inspiration, motivation and training.