Ep. 70: The Art of Manliness for Everyone
This week's episode is sponsored by FreshBooks.
Brett Mckay from The Art of Manliness joins Josh and Shelby on today's episode to discuss what it is to be a "man" in this day and age. We share a little bit about our take on this topic and discuss what are commonly considered manly skills.
Takeaways:
With questions straight from The Art of Manliness, Josh and Shelby quiz themselves to see if they have the skills that lead to being a man.
Mckay shares his thoughts on what a real man is vs. what we see in the media: "It means being a man of virtue, being a man of fortitude, of strength, of temperance. But honestly those things aren't sexy in today's economy or today's world, so I can understand why people don't really emphasize that… It's easy to buy things that have the trappings of manliness."
Plus, he shares how to become a real man:

Break down your self-improvement goals into small chunks.
Focus on one thing every quarter.
Strive for a mix of soft and hard skills, like learning to hunt or being more patient.
Evaluate your progress.

Share your thoughts with us at

[email protected]

.
Favorite quote from this episode:
"Being a man is about maintaining control over yourself and your future. No matter what goes wrong, no matter who says what about you, you can persevere and give the effort to prevail."
—Josh Ellis
You might also like…
Sponsors:
FreshBooks is offering a 30-day, unrestricted free trial to our listeners. To claim it, just go to FreshBooks.com/insider and enter Success Insider in the "How Did You Hear About Us?" section.
SUCCESS Insider is a weekly podcast to engage, educate and inspire emerging leaders and success seekers.
Every week, SUCCESS.com's Shelby Skrhak and SUCCESS magazine's Josh Ellis will discuss the latest trends in personal empowerment, entrepreneurship and career development. We'll dig into books, ideas and news you'll want to know about. We'll chat with special guests, including authors, industry experts, business leaders, trendsetters on our staff and other all-around successful people. And we'll have a lot of fun doing it. Join us!
Find complete SUCCESS Insider archives at SUCCESS.com/successinsider.
Find more SUCCESS podcasts at SUCCESS.com/podcasts.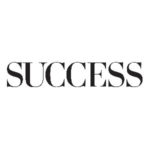 SUCCESS is your guide for personal and professional development through inspiration, motivation and training.