Ep. 47: 3 Tips for Making the Most of Your Money
Money is always a hot button topic, especially at the beginning of the year. Josh and Shelby get personal about their financial experience. We talk to Kyle Taylor, founder and CEO of The Penny Hoarder, one of the largest publications dedicated to helping you make the most of your money. And we share 8 ways you can be smarter with your finances starting today.
Favorite Quote From This Episode:
"Find a side job or a side gig that you really love and challenge yourself to earn just a little bit extra each month…you can start small, but those little amounts of extra income are going to be really helpful to meeting your savings goals."
—Kyle Taylor
You Might Also Like:
SUCCESS Insider is a weekly podcast to engage, educate and inspire emerging leaders and success seekers.
Every week, SUCCESS.com's Shelby Skrhak and SUCCESS magazine's Josh Ellis will discuss the latest trends in personal empowerment, entrepreneurship and career development. We'll dig into books, ideas and news you'll want to know about. We'll chat with special guests, including authors, industry experts, business leaders, trendsetters on our staff and other all-around successful people. And we'll have a lot of fun doing it. Join us!
Find complete SUCCESS Insider archives at SUCCESS.com/successinsider.
Find more SUCCESS podcasts at SUCCESS.com/podcasts.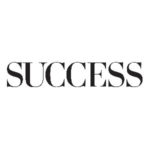 SUCCESS is your guide for personal and professional development through inspiration, motivation and training.