Christine Carter On Seeking Profound Joy

SUBSCRIBE on iTunes or your favorite podcatcher app so you don't miss an episode!
A sociologist and happiness expert at Cal-Berkeley's Greater Good Science Center, Christine­Carter, Ph.D., is the author of Raising Happiness and writes an award-winning blog syndicated on The Hu­ffington Post and PsychologyToday.com. Carter draws on a mix of science and her own real-world adventures to demonstrate the do's and don'ts of pursuing joy.
This interview appears on the SUCCESS Talks Collection, available in the August 2014 edition of SUCCESS magazine.
Favorite quote:
"If we are to fulfill our potential, if we are to be successful, we really do need to harness our positive, and for most people that looks like happiness."
—Christine Carter
You might also like…
SUCCESS Talks, the popular audio program included every month in SUCCESS magazine, is now available as a weekly podcast. We feature fascinating interviews with prominent business, creative and thought leaders such as Tony Robbins, Richard Branson, Tim Ferriss and Barbara Corcoran, and include key takeaways designed to help you put information into action.
Catch up on all individual episodes at SUCCESS.com/SUCCESSTalks or download the monthly SUCCESS Talks Collection with your magazine subscription.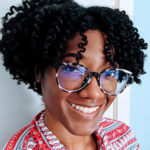 Lydia Sweatt is a freelance writer, bookworm, and bass guitar enthusiast. When she goes outside, a bicycle goes with her.