9 Golden Lessons for Success From Scooter Braun
Scooter Braun was ranked one of TIME Magazine's 100 Most Influential People in the World. Founder of SB Projects, he manages superstars like Justin Bieber, Ariana Grande, Martin Garrix, Kanye West and Usher, and has broken more new music acts than any executive in the last decade.
Recently, Braun sat down with Lewis Howes on The School of Greatness to talk about success in business and in life. Because many of us don't have an hour to spare, here are his golden lessons for success in five minutes:
Related: 11 Epic Life Hacks From Crazy Successful Entrepreneurs
No one will remember you in 100 years, but they'll feel your impact. At 22 years old, I tattooed "family" on my wrist to not lose sight of my true goal. If you can schedule Mr. Brown from China for the most important two-hour meeting of the day, you can schedule an hour for your kids. I'll only stop if my kids say, "Daddy, we need you here." What's an amazing career filled with accolades if your children—your true legacy—say that you weren't a great father? Take time with your family so they know who you are. I wear a MyIntent bracelet that says, "Jagger's Dad." I'll achieve the next phase of life when one day someone calls me "Jagger's Dad" instead of Scooter.
When I was 14, my dad pulled me aside. "I just want you to know that I know you're a liar," he said. "I caught you with a few white lies. You're amazing at it." I asked if I was in trouble. "Not this time," he calmly responded. "But I want to tell you one thing: Because you're so good at lying, you'll probably go through life and be incredibly successful. But you'll always know that you're a liar. Or you could go the harder route and find the same success knowing that you did it with integrity." After a sleepless night, I told my dad that I wanted to be a man of integrity. Certain people in my life never had that lesson.
My circle includes some of the most influential people in the world. They all occasionally suffer from depression. Our DNA is built to serve and interact, not be worshipped. The longest Harvard study, which lasted 75 years, found the No. 1 correlation to a long life is genuine interactions. Not money, power or fame. The Greek philosopher Plato said, "Be kind, for everyone you meet is fighting a harder battle." When giving a speech, make eye contact with one person in the crowd. If you're too busy when someone needs you, say, "I'm dealing with a lot right now; let me get back to you."
Throughout childhood, I never had a conversation about money with my parents. But we spoke about being rich. My dad said, "If anyone asks if you're rich, say yes—you're rich with love and have everything you'll ever need." At 20 years old, I wanted to be a billionaire. At 22, I realized that making $10,000 was really hard. A guy I admired gave me the "number" I needed to emulate his success; it wasn't even close to a billion. At 27, I passed that number but felt depressed and empty. My dad said, "Think about all the times you were happy. Implement more of that into your life. The wealth is part of your job. The happiness is the time you take because the job has given you freedom." Now I work my ass off so I have time for the meaningful moments with my wife and kids. Everything else feels like house money.
My company motto is "Inspire the world to try." I started my business in college and my grades suffered as a result. My academic advisor told me about the school's largest endowment, which came from Robert Woodruff, head of Coca-Cola from 1923 to 1984. I thought my adviser was about to help me find a way to be an entrepreneur while staying in school. Then he said, "Your chances of being a Robert Woodruff are one in a billion. Focus on your academics." In an instant, it clicked. I said, "Thank you, I know what to do. I'm dropping out of school." His nudge made me go after my dreams. Chasing what's reasonable in life isn't gratifying. Whatever is holding you back, just go for it because tomorrow's not promised. Worst case scenario: you fail. No one is paying attention. Try again.
The only real failure is giving up. People would line up at the Yankee Stadium if they knew they could win $1 million by hitting a home run. Most would take one swing, hear the crowd boo and walk away. Some would take 10 swings, listen to the crowd boo and walk away. One guy—who everyone thinks is an asshole—would swing that bat a million times while everyone booed. He would finally hit the home run. Everyone would remember him as a champion, not the asshole who swung a million times. It only truly ends when your life ends.
Don't give up on the idea that people are good. We become so jaded, treat each other poorly and expect the worst from people. If I disagree with someone, I don't say, "That's stupid, why are we having this conversation?" The other person would feel angry and close up. The best response is: "I don't agree with or even understand you. But I respect that you feel that way. Let me acknowledge it. Now that I've respected it, please explain to me why." You can't scream at a broken computer to change. It needs reprogramming. You need to understand the problem and speak back to it with code, a language it understands. Humans need to talk like that to each other, too. Yelling won't change things.
Get your emails deleted, archived or processed and start afresh. Sometimes I average 2,000 emails and hundreds of texts a day, but I get to zero every night—even if it's 3 a.m.
My assistant schedules one hour of "nothing" each day—free time to think. That's when the greatest innovations happen. If someone calls, I'm in the most important meeting of the day. Sometimes it bothers my staff. They might really need me and I'll say, "Not right now" but be on Instagram, Facebook or watching TV. But something always comes to me in that hour.
My friend Eddy Cue is Apple's senior vice president of internet software and services. He worked with Steve Jobs. One day I said to Eddy, "It must be great to be a young person to work here—what job security!" Eddy replied, "That's the exact opposite of what we tell these people. Steve used to say all the time, 'Look at the camera companies.' They were huge multibillion-dollar companies, and now many are gone. When you become complacent, you die. It doesn't matter how big you are."
Related: TED Talks: '8 Secrets of Success'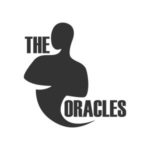 The Oracles is an invitation-only brain trust comprised of the world's leading entrepreneurs who share their top advice and success strategies to help others grow their business, live a better life and achieve success faster. Interested in joining? Apply here.