2 Ways to Overcome Fear of Failure
Are you paralyzed by the fear of failure? Afraid of putting in the effort, only to come up short?
This week we've put together two opportunities for you to:
Overcome your fear of failure with newfound courage to go after the full version of your dreams.
Learn strategies and tactics for empowering yourself and staying motivated no matter what challenges you face.
Gain important insight on what success really takes, so you can cut through the distraction and negative self-talk that keep you from reaching your best.
Opportunity No. 1: SUCCESS Live Event April 21, in Dallas, Texas
Join SUCCESS magazine in our hometown of Dallas for a full-day, in-person event with more than 14 of today's most influential personal development personalities, such as Brendon Burchard, Mel Robbins, Tom Bilyeu and Lewis Howes. You'll also hear from psychologists Daniel Amen, M.D., and Henry Cloud, Ph.D., and renowned influencers Bishop T.D. Jakes and Dallas Cowboys tight end Jason Witten.
Attend SUCCESS Live to:
Be an audience participant in compelling talks by headliners in personal development, well-being, business and entrepreneurship.
Enjoy networking with like-minded individuals and participate in the premier live event of the year.
Experience the transformational change and progress that can only occur at a live event like this one.
If you'd like to join us this Friday, purchase your general admission tickets now. VIP tickets sold out within days. Join more than 1,000 other high achievers this Friday for a day of empowerment, inspiration and achievement!
Purchase tickets to attend SUCCESS Live in person.
Opportunity No. 2: Free training event this Friday—backstage at SUCCESS Live
Can't make it to Dallas this Friday? We've got you covered. On April 21, we are holding the first-ever, multi-speaker online training event to complement the SUCCESS Live in-person event in Dallas.
This four-hour training event is available to you as a SUCCESS reader 100 percent free of charge and can be accessed from anywhere in the world (with an internet connection).
You'll have an opportunity to:
Chat and interact with other viewers on a live interactive platform.
Submit questions to our panel of speakers, authors and entrepreneurs.
Watch exclusive interviews with SUCCESS Live speakers available only online.
You'll receive insights and training not found anywhere else as we deep-dive and challenge our expert panel to give you the very best, action-driven suggestions for taking your life to the next level!
Bookmark this page to watch SUCCESS Live Backstage online.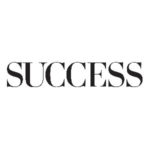 SUCCESS is your guide for personal and professional development through inspiration, motivation and training.