10 Ways Highly Successful People Fuel Up in the Morning
Marilyn Monroe ate two raw eggs whisked into cold milk. Muhammad Ali devoured two large steaks and 12 eggs, sometimes followed by ice cream. Franklin D. Roosevelt consumed a hot, jam-filled doughnut every morning.
These 10 successful people, members of The Oracles, share what they usually eat (or don't) for breakfast to give them the energy to take on the day.
Related: 10 Morning Routines of Wildly Successful Entrepreneurs
1. Fuel the fire.
I make my own "10X Oatmeal": honey, whole oats, cinnamon, calimyrna figs, 10 raisins, 10 dried cherries, half of a banana, dried blueberries, 10 fresh blueberries, Brazil nuts, walnuts, licorice and filtered water. I also enjoy juicing, which propels my body into action and fuels creativity. A quick glass of freshly made juice each day will make you a better salesperson, manager, leader, entrepreneur and parent. Fueling your tank correctly is an investment in your greatest asset: you.
—Grant Cardone, top sales expert who has built a $500-million real estate empire, and NYT-bestselling author of "Be Obsessed or Be Average"; follow Grant on Facebook or YouTube
2. A balanced routine.
I pack a lot of protein into my morning routine. I'm constantly on the go and in between meals as a busy entrepreneur, so I start my day with a vanilla protein milkshake, purified omega-3 fish oil, amino acids and glucosamine for joint health. Add a double espresso and midmorning protein bar for when I'm on the run, and I'm ready to seize the day.
—Kevin Harrington, inventor of the infomercial, pioneer of the "As Seen on TV" industry, and original Shark on "Shark Tank" with a $450-million net worth
3. A customized diet.
The best breakfast is one that you'll actually stick to. I've tried many diets—most recently, The Gracie Diet, which just focuses on food combinations. The pairings are easy to digest, which gives you more energy and health. Every month, I get my blood tested for nutrient deficiencies (there are a few good ones, like WellnessFX). Then I'll eat foods with whatever I'm deficient in. Look into home delivery meals—they help with adherence when you're busy, instead of reaching for an unhealthy, but convenient option.
—Tai Lopez, investor and advisor to many multimillion-dollar businesses, who has built an eight-figure online empire; connect with Tai on Facebook or Snapchat
4. Fast to focus.
I almost never eat breakfast because I enjoy the benefits of an extended fast of up to 18 hours every day. I consume all of my calories in a compressed eating window from approximately 1 p.m. to 7 p.m. Instead of a traditional morning breakfast, my "break fast" comes at midday lunch. Here I have my largest and most important meal of the day, usually my so-called "Big Ass Salad." I have an assortment of fresh, colorful vegetables (I keep a supply of pre-chopped items for quick prep during a busy day), a protein selection, some nuts and seeds, avocado to increase the fat content, and plenty of avocado oil-based salad dressings.
—Mark Sisson, founder of Primal Blueprint, bestselling author of "The New Primal Blueprint," and publisher of MarksDailyApple.com, the world's most visited blog on paleo, primal, and ancestral health
5. Get on the fast track.
I usually skip breakfast five days a week, so my intermittent fasting works effectively. Sixteen-hour fasts can speed up your metabolism, burn fat and can give you more energy, clarity and muscle growth. I have my first meal between noon and 1 p.m. Sometimes I'll have a cup of coffee, and I always drink lots of water. If I'm eating breakfast, it will be a "paleo" meal of lean meats, vegetables or pasture-raised eggs and avocado to provide a combination of protein and good fats. I avoid cereal, bread, orange juice and apple juice—anything that can induce an insulin spike and make me crash two hours later. Crashing is the worst thing that can happen to you as an entrepreneur; losing clarity and focus will ultimately cost you hundreds of thousands of dollars of lost productivity.
— James Swanwick, entrepreneur, author, and CEO of Swanwick Sleep and the 30-Day No Alcohol Challenge
6. Fuel energy naturally.
As a health nut, I don't want to be addicted to coffee or feel the effects of adrenal burnout. I'd prefer to be naturally energized and healthy. So I stick with four things: a glass of alkaline water; a green juice using some superfood green mix; hot, antioxidant-rich Numi tea or a matcha green tea for a little caffeine; and a powerhouse protein smoothie packed with nutrients that sustain me throughout the morning. The ingredients include banana, coconut or almond milk, ice, chocolate protein powder, chia seeds, raw cacao, cinnamon, extra virgin coconut oil or ghee, raw almond butter, bee pollen, açaí berry powder, maca root, stevia, and a bit of cayenne pepper for added spice and a metabolism boost.
—Mike Zeller, founder of Elevate United; launched businesses in five different industries, which have generated over $100 million
7. Get a boost.
I prefer caffeine or adrenaline to start my day. A Bulletproof coffee with grass-fed butter and Brain Octane hits the spot. It gives me a quick source of energy from fat instead of sugar. Or I consume a high-quality natural superfood protein powder (with greens) and throw in some blueberries and a banana. It's full of antioxidants, vitamins and minerals to nourish my brain and energize my morning. It's also easy to digest, so I'm not falling asleep by 11 a.m.
—Craig Lack, CEO of ENERGI and creator of Performance-Based Health Plans®
8. Get excited.
I wake up excited to start my day, every day. To keep that excitement up, all I need is a protein shake and a latte made with three shots of espresso. That keeps my head clear and my body satisfied until 1 or 2 p.m. I normally forget to eat lunch until my wife reminds me. Passionate goals give me almost all of the energy I really need.
—Jim Mathers, CEO of North American Energy Advisory, Inc.
9. Go for a time-conscious boost.
I learned about the importance of protein for breakfast from Tim Ferriss's book The 4-Hour Body. Per his advice, I like to start the day with a hard-boiled egg and sometimes add a whole-grain English muffin with peanut butter for an even higher energy boost. But all of this wouldn't work without a large coffee, which is necessary fuel for any entrepreneur and new parent, like myself.
—Yuli Ziv, founder and CEO of Style Coalition, author of Amazon-bestseller "Blogging Your Way to the Front Row," influencer marketing pioneer, and sole female founder immigrant who bootstrapped her business from zero to millions
10. Keep a routine.
Every morning around 7 a.m., my wife and I go for a walk along the Santa Monica Boardwalk to our favorite coffee shop. Most mornings, I get a black coffee and an oatmeal and banana cookie. The black coffee primes me to take on the rest of the day, while the cookie is a healthy-ish reward for waking my ass up at 4 a.m. to get stuff done. I rely on a very simple breakfast every day. Eating the same thing every morning frees up the mental energy for bigger decisions. And I'm forced to go for a walk while spending quality time with my wife.
—AJ Rivera, entrepreneur, business consultant, and motivational speaker
Related: 7 Superfoods You Need for a Longer, Healthier Life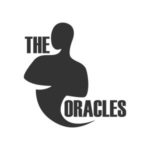 The Oracles is an invitation-only brain trust comprised of the world's leading entrepreneurs who share their top advice and success strategies to help others grow their business, live a better life and achieve success faster. Interested in joining? Apply here.