Six years ago, New Orleans and the Gulf Coast changed forever. Water and winds tore down walls, but resilience helped build them back up. SUCCESS wants to hear your story.
Where were you when Hurricane Katrina made landfall across the Gulf Coast in 2005?
What connection did you have?
How was your business affected by the storm?
Have you visited New Orleans and affected cities since the storm?
What lessons do you think emerged from Hurricane Katrina?
Share your impressions with the SUCCESS community. Post your comments below and editor-selected comments will be published on SUCCESS.com.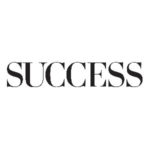 SUCCESS is your guide for personal and professional development through inspiration, motivation and training.