Your Complete Guide to Office Feng Shui
If you are not feeling quite right in your office, it could be time for a feng shui overhaul. Feng shui is an ancient Chinese system to help organize your life to promote the flow of energy. Applying these principles to your office will help increase productivity lower stress. Simple things such as removing clutter from your desktop, choosing the right paint colors or artwork, and keeping the right elemental balance of objects in your office all make a surprisingly large impact on your work day.
Related: 10 Reasons Why Every Office Needs Plants and Flowers
Check out the infographic below for the complete guide to office feng shui to help you get control of your office and turn it into a more productive work environment.

SOURCE: GETVOIP.COM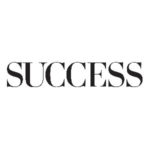 SUCCESS is your guide for personal and professional development through inspiration, motivation and training.