Would You Take Time Off to Pursue Your Passion?
Most people have a side passion they only dream about pursuing. Something they'd like to quit their day job to follow, or take a year off from work to explore. Except they never do—because there's no time, or it's too risky, and it's just not realistic.
But what if it was? What if you just did it—actually lived your bucket list, your deepest passions and your biggest dreams?

"There is no passion to be found playing small—in settling for a life that is less than the one you are capable of living."
–Nelson Mandela

From a tennis player turned interior designer to an actor turned woodworker, these five notable people did just that. They took time off to pursue a lifelong passion, and maybe their stories will inspire you to do the same.
Related: How to Carve Out Your Life's Passion
Jim Koch
Entrepreneur
While working as a consultant in Boston, Koch began brewing an Austrian beer recipe that had been in his family for decades. He went on to launch Boston Beer Co., which produces Samuel Adams.
Venus Williams
Tennis player
When she's not hitting a mean forehand, the pro tennis player dabbles in decor and interior design. She has her own firm, V Starr Interiors, and works with celebrities and pro athletes.
Nick Offerman
Actor
The Parks and Recreation star does more than just make people laugh—he also runs a small collective of woodworkers in East Los Angeles. He and his team create everything from spoons and canoes to pinball machines and furniture.
Francis Ford Coppola
Film Director
When the mind behind The Godfather and Apocalypse Now isn't dishing out orders on set, he's running his winery in Sonoma County, California. What started as a hobby has turned into a successful business with an annual revenue in the tens of millions of dollars.
Neil Patrick Harris
Actor
The star of How I Met Your Mother shares a real-life passion with his character on the show: magic. He has served as the president of the Board of Directors for Hollywood's Magic Castle and he hosted the 2008 World Magic Awards.
Related: Why Randi Zuckerberg Put Her Day Job on Hold to Pursue Her Passion
This article appears in the April 2016 issue of SUCCESS magazine.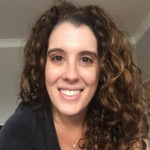 Jamie Friedlander is a freelance writer based in Chicago and the former features editor of SUCCESS magazine. Her work has been published in The Cut, VICE, Inc., The Chicago Tribune and Business Insider, among other publications. When she's not writing, she can usually be found drinking matcha tea into excess, traveling somewhere new with her husband or surfing Etsy late into the night.