With $12 to Her Name, This is How Lisa Nichols Turned It Around
Twenty years ago, Lisa Nichols had just $12 in her bank account. She was a struggling single mom on public assistance, and she had finally made it—to rock bottom.
But then she turned her life around.
Today, Lisa Nichols is a millionaire entrepreneur, a best-selling author, a humanitarian and a motivational speaker. And she is teaching people to turn their own breakdowns into breakthroughs, to discover their untapped and infinite potential, just like she did.
Related: Answer 6 Questions to Reveal Your Life Purpose
So where did that courage and determination come from 20 years ago?
SUCCESS caught up with her to find out where she finds the inspiration and the motivation to achieve unfathomable goals:
Q: Who inspires you?
A: My grandmother. She dances to her own rhythm, she sings to her own tune, and she's lived long enough to know how to love the unlovable and forgive the unforgiveable.
Q: What is the best piece of advice you've ever been given?
A: My grandmother told me that quitters never win and winners never quit. That's the way I live—winning is in my bloodline, and quitting was never an option.
Q: What is the worst piece of advice you've ever given?
A: Let me check from my abundant selection—ha! Tune everything and everyone out and work, work, work.
Q: What do you know now that you wish you knew then?
A: That success is holistic. It includes my spiritual relationship and physical growth; it's not just my financial and business development.
Q: What is your favorite quote?
A: "Success is my birthright." I don't know who said it.
Q: What books are you reading?
A: I committed to study the same books for a year, so right now I am re-reading…
• Work the System: The Simple Mechanics of Making More and Working Less
by Sam Carpenter
• Onward: How Starbucks Fought for Its Life without Losing Its Soul
by Howard Shultz
• Eleven Rings: The Soul of Success
by Phil Jackson
• The Go-Giver: A Little Story About a Powerful Business Idea by Bob Burg and John David Mann
Q: What is the most fascinating thing you've researched?
A: Neuroplasticity—the power of the mind to change the brain and how the power of thinking a thought or thinking of an experience is so intense that you literally shift and expand your brain.
A Harvard professor did a study where they had two groups practice a five-finger piano exercise. They practiced every day. One group practiced on a piano, and the other group imagined in their head that they were playing. At the end of the test, both groups' brains had expanded in their motor cortex area. You couldn't make a distinction to who was playing the piano and who was thinking of playing the piano.
That is just fascinating to me. And it's why you should be mindful of the stories that you choose to keep reliving in your head and the stories you tell yourself, because you are literally rewiring your brain.
Something else that fascinates me is cognitive dissonance. It's when your mind will move heaven and earth to resolve conflict between your actual circumstance and the pictures in your head. It's the act of disrupting your mind by thinking outside your comfort zone. It's what pushes you to chase after a better reality.
So if you are living in scarcity and you have no money but you keep thinking about an abundant life, an abundant life, an abundant life, your mind is creating a mental disruption in your head. Your mind is having a thought that doesn't agree with your reality—and it will begin to work to make your reality match your mindset.
Related: John C. Maxwell: 6 Tips to Develop and Model an Abundance Mindset
Q: What does success mean to you?
A: Success to me is really living out my days, my months, my years and having no regrets in any area of my life, particularly in my relationships:
I said I what I needed to say when I should have said it.
I apologized sooner, quicker, faster.
I said I love you more than enough.
I forgave myself and others effortlessly.
My relationships were bountiful.
Success to me is not shrinking when I had an opportunity to play big even if I was scared, that I took a leap off the ledge, not even knowing if my parachute would open.
Success to me is living out my purpose—that, ultimately, when my time is done, I will have lived every day writing the most amazing story. When I sit down to rest, I will be plum tuckered out because I played full out. I won't take any extra energy with me. I will leave all my wisdom, all my nuggets… I will leave everything here to live and grow.
That's success to me.
Lisa Nichols will appear with Tony Robbins and other speakers at the National Achievers Congress Feb. 1 in Phoenix and Feb. 10 in Denver.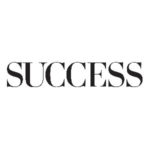 SUCCESS is your guide for personal and professional development through inspiration, motivation and training.