Winning Ingredients for Success
Why success—at anything—is a lot like making a good biscuit, according to Carla Hall, The Chew co-host:
"Being successful at anything takes practice. It's the same with making delicious food. To say you can't cook is too easy. To me this means either you don't enjoy it enough to practice (which is OK), or you just haven't practiced it enough yet. I remember the first time I made a good biscuit—a full two years after my grandmother gave me one of her rolling pins. I was 25 years old.
"Pick a dish you love to eat, and commit to learning how to make that dish without a time frame and without preconceived notions. As you practice, you will discover a lot more about the dish than just the taste. That's success."
—Carla Hall, The Chew co-host, author, restaurateur, Top Chef
finalist
---
Find out Carla Hall's daily practices for a healthier mind, body and spirit.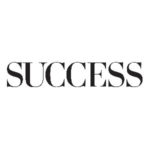 SUCCESS is your guide for personal and professional development through inspiration, motivation and training.