Originally published September 2008.
The tunnel leading from the locker room to the football field at the aging Los Angeles Memorial Coliseum is dark and dank, with sprinklers' puddles pooling in the corners and mud caked against the walls. The concrete bricks are painted with the years that the University of Southern California has won national championships and Rose Bowls. The dates darken with the shadows of Trojans trundling down the same corridor as legends.
From between the bulging shoulder pads and bobbing cardinaland-gold Trojan helmets squeezes USC coach Pete Carroll, all silver-haired, Pacific Ocean-blue eyed, broken-nosed, slender and fit in his long-sleeved shirt, blousy polo and trademark khakis.
He's patting every hulking player he passes, knocking All-Americans and future NFL players square in the numbers. He's yelling "Let's go, boys!" to the players he helps shape into men. He's bumping bodies, spreading his manic energy like the rah-rah captain of the pep squad, not the prototypical Bear Bryant-styled disciplinarian who would bench a player for forgetting to double-knot his cleats.
A "Fight on!" banner spans the mouth of the tunnel. From beneath it, from darkness into the light of game-day sunshine, Carroll spills onto the field with his national powerhouse team. He's thinking, "We're going to win today." He feels it, believes it. No matter who the Trojans are playing, Carroll knows it.
His Carrollosophy for the Trojans is that they "Win Forever"—on and off the field. He's in the college ranks coaching football, but most of all he's coaching life. He urges players to recognize their potential, make smart choices and "compete to be the greatest you."
Most players running onto the field, he realizes, won't leave USC for the fortunes of the NFL. Their victories won't be drawn from mastering the Trojans' 900-play playbook, but taken from learning to make conscious, sensible decisions and earning a diploma.
Beyond Football
Carroll brought back fifth-year-senior fullback Jody Adewale on scholarship this past season for his character, not for having caught a pair of passes for 16 yards in 2006. Adewale, who is from East Los Angeles, is the first in his family to graduate from college and is working toward a master's degree in marriage and family therapy.
"There's a certain amount of pride here, under Coach, to set an example on and off the field and especially in the classroom," says Adewale, who played on the Trojans' 2004 national championship team. "Football is great, but a diploma will have you set for life."
Carroll understands the young players sometimes wrestle with demons, with sadness, with anger. In 2006, talented USC middle linebacker Rey Maualuga rushed home to Eureka, Calif., to see his father, who was in the hospital losing a battle with cancer. Less than 48 hours later, Maualuga returned to campus, got in a Halloween party scuffle, punched a student in the side of the head and was arrested. Carroll counseled him, kept him busy in practices and gave him a place where he could channel his ferocity and pain: football.
Some people criticized Carroll for not cutting or at least benching the star player. But Carroll knew Maualuga needed his team and the game more than ever. Three months later, Maualuga's father died. For the next game, Maualuga smeared his eye black beneath his eyes and scrawled RIP and DAD in white letters over the stripes. Carroll hugged the giant before the game began.
In the days immediately after Maualuga's father's death, Carroll didn't know whether the linebacker would play the Trojans' next game. "We gave him the option to do it any way he wanted to do it," Carroll says. "We're just going to do the best we can to take care of him."
About the team's support, Maualuga has said, "We're a family, we support each other. It starts at the top with Coach."
Carroll, 56, knows about the darker sides of life in this city. He started an outreach program, A Better LA, and makes late-night trips into the hardened neighborhoods riddled by crime, torn by gang violence and sacked by poverty. Nobody there expects to see a sports celebrity virtually alone, unguarded at night, seeking no publicity. He shakes hands, listens, and brings hope and even job placement to the people most of society tries to ignore.
They know Carroll doesn't have to walk the soiled streets they walk in their broken-soled shoes. He's a star, rich and famous, and helping the lost find whatever comeback victory they can. They appreciate him just as much as the sellout crowds he has lured back to the Coliseum with winning football.
Star Attraction
With USC's success, big-screen stars like filmmaker George Lucas and USC alumnus-turned-comic actor Will Ferrell stand on the same sidelines that Carroll stalks every fall football season. Rapper Snoop Dogg has caught a football flipped from a Trojan running back who scampered into the end zone for a touchdown.
USC football has become The Show for this Hollywood town without an NFL team, and Carroll its infectiously personable producer and director signaling action with two words: Always Compete.
Success—2003 and 2004 national college football championships, an unprecedented six consecutive Pacific-10 Conference titles and three Heisman Trophy winners, all in this decade—didn't always belong to the Trojans. Or to Carroll. When he became the Trojans' coach, he was one year removed from being fired from the NFL's New England Patriots for failing to deliver. He had landed that job in 1997, won 10 games and an AFC East title his first season and got the hook after going 8-8 in his third season. That's what happens in the NFL when coaches don't put clunky, diamond-encrusted Super Bowl rings on the bare knuckles of the championship seekers quickly enough.
The media clubbed Carroll. They knew he was charming but called him "too soft" for the NFL's battlefield culture; thought he was smart but dubbed him "a failure" despite a 33-31 record.
But Carroll still believed—he knew it the way he knows he can still throw a sizzling spiral for the same number of yards as his age. He knew he had head-coaching success in front of him, even if he didn't have it in his rearview mirror. A book by legendary UCLA basketball coach John Wooden told him so. Epiphany, it was. Comfort, the pages became. Wooden, Carroll realized, coached for 16 years before winning 10 basketball titles in 12 seasons. "I knew," Carroll says, "I just knew that I could do much better than I was doing."
Throughout his sporting life, circumstance had tested Carroll's competitive commitment, demanding his patience. Born Sept. 15, 1951, Carroll grew up in Marin County, outside San Francisco, the son of a liquor salesman father and a warm and thoughtful mother. He played three high school sports before proving to be a late bloomer in football as a University of the Pacific free safety.
"When I grew up, I was a little dink," he says. "I couldn't do much because I was just too small. It took me a couple years to get in a place where I could be competitive. All that time, I was living with the fact that I was much better and I needed to fight to prove it. I was frustrated because I knew I could be special."
His gridiron beginnings laid the groundwork for his personal philosophy, Always Compete, which he now shares with all his players. It's a theme—Carroll likes themes—that didn't become clear until his NFL coaching career hit the red lights and his busy mind and wounded heart scrambled in search of personal peace. "When I was sitting out (after losing the Patriots job), I took a whole new look at what I was doing, making an evaluation and going through a process of rediscovering what was really important to me, and what came out of it was how I defined myself," he says. "I defined myself as a competitor."
Pete Carroll met Pete Carroll. Ask him today what separates successful from unsuccessful coaches and he'll tell you that the successful coaches know who they are.
Proving Himself Again
Being introduced before the 2001 season as the new USC football coach was "the most challenging day of my career," Carroll says. He had been a long-shot candidate, lacking the championship rings, field marshal reputation or name that would make the Trojan Marching Band clash cymbals. He had to campaign for the job as the primary paramedic who would perform mouth-to-mouth on the woebegone program that had been to one Rose Bowl in the previous decade.
Carroll's NFL experience appealed to USC athletic director Mike Garrett, who wanted to resurrect the Trojans' reputation as the NFL prep school that launched such pros as O.J. Simpson, Marcus Allen, Ricky Bell and Keyshawn Johnson. But it was Carroll's personality— that positive energy that surges from his first engaging handshake, that up-tempo rat-tat-tat in his speech, that megawatt beam of a smile, that intelligence and that disarming humor—that won him the job.
Sure, he had winning plans and championship dreams. Everyone does. Carroll, however, had All-America charisma, and at his first news conference as USC coach, he flexed it. "I looked at it like this could be the end of my career," he says. "If I screwed it up, what would I do? I had the challenge to try to win over that group. I knew it was a critical day because I had to start my time at SC properly and make the right step into this big phase of my career, knowing that it could make all the difference."
Carroll called that day "a jump-start" to the resurgent winning that has become expected of USC football. It was the starter's pistol strike on success that this CEO of an 85-man revolving workforce of All-Americans doesn't measure in "numbers" or "goals met." He sloughs off those measures. "The thing that drives me is the thought that we want to do things better than they've ever been done before," he says. "That's been our motivating battle cry since I got here. The overall goal of the program is to win forever."
His 2001 team opened with a 2-5 record, but Carroll didn't lose faith. The man with a bachelor's in business administration and a master's in sports psychology gave the players and his coaches time. They meshed and soon won in a way few teams in sports ever do. He was building a dynasty, quickly, as if he were taking a week to remodel a five-bedroom home into a palace complete with a pool and a fountain.
In seven seasons, Carroll's Trojans have posted a 76-14 record, winning a remarkable 84.4 percent of their games. They've had a record six consecutive Bowl Championship Series appearances, including five victories; six Associated Press top-four finishes, including the split 2003 national championship and the 2004 BCS title; and record six consecutive 11-win seasons.
Twenty-two players have become All-America first teamers. Forty-two players, including this year's 10, the most from any one school, have been drafted into the NFL. Three—quarterback Carson Palmer (2002), quarterback Matt Leinart (2004) and running back Reggie Bush (2005)—won the Heisman Trophy.
"You can't gauge the program's success by those numbers," Carroll says. "You've got to look back years down the road and see that the whole time we were here we won and did things uniquely. Those are markers showing me that we're on course to doing something in a unique fashion."
Moving Forward
His cell phone keeps ringing. "I need 10 minutes to do this business deal," he says driving home from campus on a May afternoon in the football off-season. He's a busy man with all his minutes double-booked. "My key to time management," he says, laughing, "is to manage, to always be getting something done, and delegate as much as possible."
He's always doing, always thinking, always planning, always learning—all while always competing. You can tell how many ideas he's juggling by the way his rapid words jump from topic to topic like one of the boogie boards he occasionally rides from white crest to crest off Hermosa Beach.
Ask Carroll about Wooden's book, which changed his outlook. Or about his spiritual pillar, Sun Tzu, the Chinese military strategist behind The Art of War. Or about his former-Marine, Redwood High football coach, Bob Troppman, who used to quote from Maxwell Maltz, the plastic surgeon and author of Psycho-Cybernetics. Maltz wrote: "Man maintains his balance, poise and sense of security only if he is moving forward." So Carroll thinks and moves. Always. Before football practices, he gets in his daily workout. Showers. Visits the locker room. Jogs out to the Howard Jones practice field, passing USC's music school where students practice outside and often stop blowing into their instruments to look away from their sheet music and shout "Fight On!" to the popular coach.
An executive assistant keeps his calendar. A director of football operations handles the logistics of everything from chartering 757s to next season's opener against Virginia to tipping the pizza guy for his post-game delivery. A five-person sports information staff juggles his interview schedule in the nation's second-largest media market, which assigns about a dozen full-time reporters to cover what Carroll has made into The Greatest Football Show on This Side of the Earth.
Assistant coaches put the players through workouts and divide the squad across three fields for specialized position work. Carroll darts everywhere, dropping into huddles to listen and catching up to players to get in their heads about a finer technical point. He watches tapes of the drills every night. Practice, Carroll believes, is essential. The discipline and repetition of practice creates what former Trojans quarterback John David Booty once called "an autopilot sense," and from there great plays happen.
A good practice can land a player, even a freshman, a starting job over a veteran. The constant prospect of and competition for playing time drives the talent. "Pete has installed this situation of constant competition that makes everyone go all out all the time," says Trojans offensive coordinator Steve Sarkisian. "Knowing that there's no such thing as a permanent job gets the best efforts out of everyone."
Carroll knows that competitive players don't mind putting their talent to the test. He wants those players and can identify those players from the moment he sets foot in a sought-after high school student's living room and watches the player's eyes widen and light up at the chance to play for the renowned Trojans as a freshman.
"Coach knows that the constant competition will get us ready for the next level," says Lawrence Jackson, a senior defensive end and Trojans co-captain who was selected in the first round of last April's NFL Draft. "I learned a lot from coach Carroll about competition. He's a funny guy too."
Cornerstones for Life
Funny? The players aren't talking about Carroll's quirky desire for constant activity. By funny, most players mean that their coach encourages Fun, one of the three cornerstones Carroll learned from reading W. Timothy Gallwey's The Inner Game of Tennis. The other two cornerstones are Performance and Learning. (Carroll wrote the foreword to the latest edition of the sports best seller.)
He tells his players to get their educations, compete in football and enjoy themselves. He will even have a hand in the fun. Two days before a game last season, he took the team to Manhattan Beach to watch a pro beach volleyball tournament. Carroll's also been known to gather the team at the pool to watch him perform cannonballs. "He's a really easygoing guy," says Booty, who used to watch Carroll throw passes with players for about 15 minutes at the end of practice. "He knows when to work and when to play."
Carroll still surprises his players and coaches. He opens practices to the public, keeps the sidelines free so fans in wheelchairs can see all the action, and signs autographs and poses for pictures on his way off the field. He made Ricky Rosas, a 4-foot-8, 91-pound Trojans fan, a big man on campus. Rosas is a developmentally disabled teen. He couldn't finish high school, can't write, doesn't have a driver's license, but takes three buses from his family's one-bedroom home in East Los Angeles to see his favorite team practice. Carroll appointed him Special Assistant to the Head Coach, entrusting him with water boy duties during practice and runner assignments for the video crew during games.
Only recently did USC players and fans learn that Carroll started his A Better LA foundation and was making regular visits to dangerous neighborhoods to show strangers that he cares. "I get to learn about their lives and hear that they want to do so many great things, but they feel limited by their environment and knowing that there are only so many choices, not good ones," Carroll says. "I understand them, their plights."
His voice trails off, heavy with sadness for a rare moment. He pauses. "I want to help them," he says. "I've got some plans."
From darkness to light, Carroll picked himself up. From darkness to light, he brought USC football. From darkness to light, he tries to lift others. He tells them to fight on, to always compete. That's his key to winning forever.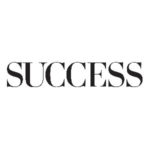 SUCCESS is your guide for personal and professional development through inspiration, motivation and training.