A high search engine ranking makes your company a player in online marketing and sales. Just ask Bill Elward, owner of Castle Ink. He learned the hard way how vital it is to properly manage your search engine optimization (SEO). In 2011 the Internet-based printer paid $5,000 to an outside SEO marketing firm that tried to improve search engine rankings under SEO rules that Google—by far the most-used search engine—recently outlawed. As a result, in early 2012 Castle Ink's SEO ranking plummeted, costing the company about $150,000 in sales and countless hours to rectify the issue. Elward, who had built the $1 million business gradually by enhancing SEO himself, calls the move "the worst mistake we made in our seven years in business."
The good news: The best SEO tactics have been the same for a decade and are really just smart, best-practices marketing techniques that many small businesses can tackle in-house, says Ian Lurie, CEO of Portent, an Internet marketing firm based in Seattle. Simply put: You raise your search engine ranking by posting enticing, valuable information. You build relationships online with like-minded vendors, customers and partners. The more pages that link to you, the better, and the higher-ranking those sites are—well, that's better still.
"The best way to boost your SEO is by creating really great, creative and entertaining and instructional content that people will want to talk about and pass around and link to," Lurie says. "That is how to move up in rankings legitimately and the way good SEO marketing has been done for 10 years. Now, because of the changes at Google, companies have no choice."
Content is king.
Google changed the SEO game by emphasizing quality over quantity in web content. In early 2011, Google unfurled its "Panda" algorithm, which dropped the rankings of sites with low-quality content. In April 2012, Google upped the ante with "Penguin," an algorithm that penalized websites with out-of-date content and inferior linking.
Before those algorithms rolled out, some companies and SEO marketing firms paid to have businesses' pages listed on "link farms." These websites existed only to elevate other websites in search engine results; link farms provide no useful purpose for human readers. Google no longer gives credit to links appearing on those sites and often penalizes websites if their URLs (uniform resource locators) appear on link farms. As a result, many companies are hustling to remove their websites from link farms.
To increase website SEO rankings in a sustainable way, and to inspire readers and other websites to naturally—or "organically" in Internet-speak—read or watch your content, post it on their own sites, and share it with others through social media and blogs. All of these actions drive even more traffic to your site and lead to more valuable links back to your website.
To accomplish this, your website should have posts that are relevant, interesting or instructional; infographics that surprise; and/or videos that make you laugh—all of this being content that people organically will want to share with friends, colleagues and customers, says Alaina Shearer, principal of Cement Marketing, a Columbus, Ohio-based digital marketing firm.
Start with the goal of posting just three times per week.
"Many people get overwhelmed by the pressure to create a newsfeed," newsy content others are likely to find and share quickly, Shearer says. Instead, deliver very short blog posts commenting on relevant news of the day. Or learn to spend just 15 minutes creating an instructional video you can quickly post on your website.
Posting short items a few times per week can have an enormous impact on SEO. "Look to participate in the conversation that affects your customers," she says. "You don't have to be the original source of that news, but you can offer insight and comments."
Keywords count.
Develop a keyword list. This is a bank of words and phrases that your target audience typically will ask a search engine to use to find your business. Incorporate these words into the title pages of your website, blog posts and the names of images.
These words should also appear in the meta descriptions, which are the brief descriptions of a page that appear in search results; meta descriptions are programmed into your webpages when they are built. Lurie suggests starting with just two or three keywords. You can use Google's Keyword tool (adwords.google.com) to find those most relevant for your business.
The more often these words appear on your site, the better the chances that Google and other search engines will identify your site when people search by those keywords, so this tactic is paramount for raising your search engine rankings.
The next step is to develop an editorial calendar that might include regular blog posts, videos and podcasts. The content of all of these posts should appeal to humans and search engines by using the maximum number of keywords—as long as the wording isn't awkward, Shearer says. Google lowers SEO rankings for content that is clearly written only for search engine purposes and not human eyes. This might be, for instance, a blog post made up mostly of keywords repeating over and over, which obviously isn't prose that a person would find interesting.
Get social.
Come up with a social media plan that is right for your business, Lurie says. Unless you know your customers are on Twitter, skip that medium, he says. He encourages most companies to focus on Facebook and Google+.
"Facebook is important because it is so huge. You just can't afford to ignore it," he says. Google+ is deserving because Google is increasingly putting SEO weight in activity that takes place there, even if it is not the biggest social media hangout. "It will take you 10 minutes to set up a Google+ account, and it will do you a lot of favors in the long run," Lurie says. Shearer says Pinterest, a social media platform that serves as a pinboard for sharing themed collections of images, has the potential to be huge for retailers.
Connect.
Identify high-quality sites to connect to. If you are a local business, consider the area chamber of commerce, newspaper, TV stations and bloggers who speak to your target demographic. The keys are to land links on other high-ranking sites that Google will recognize as well as engage readers who will be organically interested in your product or service, Shearer says.
To connect with other sites, "First be sure to actually read their content," Shearer says. Then send an email. Depending on what your goal is, you may simply introduce yourself, suggest a way to partner or offer to send a free product sample.
"If you're offering to send a free sample, be sure to explicitly say that they are under no obligation to write about your product," Shearer says. It is common for bloggers to be paid to write about a product, so be prepared to discuss terms of a placement and a fee if that is an option. "Bloggers are trying to make a living, so you have to respect that," Shearer says.
An alternative method of working with bloggers is with guest posts. You could offer to write a guest post that may relate to your product or service, or you could offer to use a guest post they write for your site (which they probably will promote via their social media, further driving traffic to your site and raising your SEO status and theirs).
If you have a rapport with a blogger or website editor, feel free to ask for some "link love," which is blogger parlance for placing your site's link on their site. "Everyone is trying to boost their SEO and understands," Shearer says.
Another powerful way to connect with influential bloggers is to comment on their posts. This has little effect on SEO, Lurie says, but a relevant or proactive comment will get the attention of the blogger or other influential readers who may be inspired to include your company's link in an actual post or otherwise initiate a relationship. "A comment doesn't count much for SEO, but a blogger who notices you commenting often will be more likely to respond to an email you send," Lurie says.
To maximize their local SEO, businesses should list their physical address on every webpage, Lurie says. Make sure your business is listed on Yelp (user reviews), Yellowpages.com, Google Places (location-based search results) and Bing Local (an online business directory).
Be cautious about coupon deal sites such as Groupon and Living Social, Lurie says. These might be great marketing tools for some businesses, but too many web mentions attached to these promotions can generate high SEO ranking for discounted goods, "which is probably not what you want to do," Lurie says.
Try these tips.
Insiders share this advice for amping up your website:
– Lurie urges companies to run their site through Google Page Speed or Yahoo!'s YSlow, which are two free and easy-to-use online tools that check out how fast a webpage loads. These sites also offer tips on easy fixes to improve load speed. "This can have a huge impact on how much time people spend on your site and how high your SEO ranking is," he says. The tools are at developers.google.com/speed/pagespeed/insights and developer.yahoo.com/yslow.
– Invest time in the app Google Authorship (plus.google.com/authorship), which allows Google+ account users to identify content they created around the web, link to it and benefit from the SEO power of the sites that host that content. For example, a Google user who writes a post on The New York Times blog can benefit from the newspaper's SEO power, Lurie explains. This interface will be increasingly important in Google SEO ranking, he adds.
– Run your website through Google's Webmaster Tools (google.com/webmasters/tools), a free service that identifies glitches that keep search engines from finding your site.
Learn the techy language of search engine optimization, and know your way around the SEO alphabet of acronyms.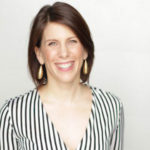 Emma Johnson is a business journalist, gender-equality activist, and founder of the world's largest community of single moms, WealthySingleMommy.com. Emma and her best-selling book, The Kickass Single Mom, and her organization, Moms for Shared Parenting, have been featured in hundreds of national and international media outlets.