Will Your Office Give In to the March Madness Hoopla?
As the NCAA Division I men's basketball tournament approaches, watercooler banter centers on several questions: Who's running the office bracket? Can I watch the games at work? Do I look feverish? Maybe I need to take a few sick days.
Whether March Madness activities boost morale or diminish productivity at work is up for debate.
Here's how managers weighed in:
• 32 percent said participating in March Madness at work boosted morale—up from 20 percent the previous year, according to a 2014 poll by job placement firm OfficeTeam.
• 27 percent felt March Madness had a positive impact on productivity, up from 16 percent the previous year.
• About 62 percent thought it had no impact on morale or productivity.
"We anticipate that more employers will continue to come around to the fact that activities tied to sporting events like March Madness can actually help increase morale and productivity," says Robert Hosking, OfficeTeam executive director.
So if you want give in to the Madness, make sure you're clear on any office rules; if you're a manager, make the rules clear, then go ahead and set up a TV in the break room and order pizza—it's likely to be a win-win for you and your team.
Kevin Durant, who graduated from his NCAA days, was an unassuming star but became one of the NBA's most effective leaders. See how he's an MVP on and off the court.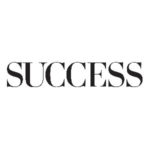 SUCCESS is your guide for personal and professional development through inspiration, motivation and training.