Why Getting an 'A' in Character Is as Important as Academic Achievement
A group of sixth-graders sit at their desks, pencils in hand, to take the same standardized history test. Some are brimming with confidence, while others sweat with nervousness. I didn't memorize all of these dates in time, one boy worriedly thinks. April 12, 1861, the Civil War begins, one girl confidently recites in her head.
For some, memorization comes easy. For others, there's nothing harder. But what if instead of being evaluated on the same content in the same format, each student was evaluated by his individual talents and character strengths—such as creativity, leadership and humility?
Related: What If Schools Graded Character and Values as Much as Math and Reading?
For proponents of positive education, this theory could (and should) be a reality. Positive psychology advocates believe today's educational and professional landscape shouldn't just value academic achievement, but character development, happiness and well-being as well—traits intrinsic to one's intellectual growth and ability to flourish. By providing positive support during the learning and training process, higher levels of happiness can be reached.
Positive psychology supporters can now gather to discuss their ideas at the International Positive Education Network's (IPEN) inaugural Festival of Positive Education from July 18-20 at the InterContinental Dallas hotel. Educators, academics, policymakers, professionals, entrepreneurs and parents will attend the festival to discuss the latest findings in positive psychology's power to promote achievement and personal development. The festival anticipates attendees from over 30 countries.
Professionals looking to improve their work culture can also benefit from attending the festival, as the ideas covered are applicable for those trying to build a strong, cohesive company. After all, happier employees are more productive and creative.
"If you are interested in making education more positive and more focused on character development, you should attend this gathering," says Dominic Randolph, head of Riverdale Country School in New York City and a scheduled speaker at the festival.
In addition to keynote speakers, panel discussions and workshops, the festival will feature an exhibition hall for companies interested in reaching leaders in the positive psychology sector.
"The future of education is bright," says Angela Duckworth, Ph.D., a psychology professor at the University of Pennsylvania and a scheduled festival speaker. "At IPEN, luminaries leading the way will share their best ideas."
IPEN's mission is to promote positive education by bringing together students, teachers, parents, higher-education professionals, charities, companies and the government in hopes of enacting policy changes.
"The Festival of Positive Education will be the launching point for a new kind of education," says Sir Anthony Seldon, president of IPEN. "You will walk away inspired, transformed and armed with the tools you will need to change your education system forever."
To learn more about the festival and to register, visit IPEN-Festival.com.
This article originally appeared in the March 2016 issue of SUCCESS magazine.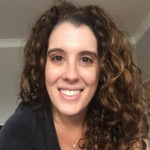 Jamie Friedlander is a freelance writer based in Chicago and the former features editor of SUCCESS magazine. Her work has been published in The Cut, VICE, Inc., The Chicago Tribune and Business Insider, among other publications. When she's not writing, she can usually be found drinking matcha tea into excess, traveling somewhere new with her husband or surfing Etsy late into the night.