When Virtual Just Can't Cut It
Many businesses can't go 100 percent virtual 100 percent of the time. They may need occasional meeting locations or facilities that can grow and shrink with project needs. In addition, some company staff members may prefer the stimulation of being with colleagues during the day.
A growing number of solutions are available, including flexible, virtual, on-demand and co-working office space. The leaders in this market are Regus (regus.com) and Alliance Business Centers (www.abcn.com), both of which have multifunction offices around the globe. But regional and local options are cropping up all the time.
Virtual offices typically provide a mailing address, voice answering services and on-demand meeting space for a fee that can be as low as $50 monthly—or even less in some markets. This can be a good option for home-based businesses seeking a prestigious mailing address as well as affordable phone support.
On-demand and flexible offices are sometimes called "executive suites" or "business centers." These are furnished offices for lease in an office building, in which tenants may have exclusive use of a desk, suite, full office or pod of desks, but also have access to board and conference rooms, assistants, copier and Internet services, and break rooms. In the case of Regus and Alliance, tenants can buy access to office space around the globe for business people who find they routinely need professional places to work, meet clients and partners or hold meetings away from their home office.
Prices vary widely by city and company. For example, Sunshine Suites, which has three locations in Manhattan and the Bronx, offers various packages that start at $275 per month for a dedicated desk, utilities, videoconferencing, copier and fax services, and includes eight hours of conference room time. Phone service is an additional $35 per month. Regus's members have access to temporary offices with five-day packages starting at $349 domestically and $649 for global access.
Co-working spaces, where individuals rent a desk in an open office for a month or day or hour are also all the rage, especially in larger cities and with creative industries, where many solopreneurs and virtual employees can continue to benefit from the camaraderie of office life while maintaining the benefits of flexible work schedules.
While many flexible office centers offer co-working options, many arrangements are less formal and listed on sites such as CraigsList.org. Prices vary, from less than $100 a month to the hundreds of dollars per month in a formal co-working space with shared amenities in a major city. Sometimes barter arrangements are offered.
Photo by Mila Supinskaya Glashchenko/Shutterstock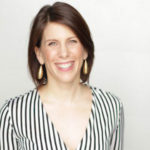 Emma Johnson is a business journalist, gender-equality activist, and founder of the world's largest community of single moms, WealthySingleMommy.com. Emma and her best-selling book, The Kickass Single Mom, and her organization, Moms for Shared Parenting, have been featured in hundreds of national and international media outlets.