What's the Deal With Jerry Seinfeld?
It has been 16 years—16 years??—since NBC's ratings blockbuster Seinfeld ended its run, and the show's namesake funnyman has mostly stayed out of the spotlight.
After making his fortune with the sitcom, the lifetime standup comedian has reveled in his freedom to live a quiet family life and pursue passion projects, including most recently the web series Comedians in Cars Getting Coffee, which completed its fourth season in mid-July.
"Busy doing nothing," as he explained in one reply to a fan on July 25, Seinfeld hosted an AMA—Ask Me Anything—Q&A session on the community discussion board Reddit.com. Along with candid responses to questions about his favorite pizza topping and his preferred super power (if he could pick only one!), Seinfeld, 60, hinted that his NBC show could soon be headed to Netflix's archives. But most interesting of all was the great bit of wisdom he shared.
Just as the comedian made it his iconic style to comment on the idiosyncrasies of everyday life, Seinfeld answered what's the deal…
On growing older:
"Being old is great. There are so many things that you're done with—like running really fast. I was single until I was 45, and I liked that, but then I couldn't take it anymore. So when you're old, you get to relax a little bit. And you can see much more clearly what's going on in the world. When you're young everything is really confusing, and when you're old you can see through people and events really clearly, and I like that a lot. So I think getting old has as [many] advantages as disadvantages. The worst thing about getting old is your knees aren't so good. But if you exercise, it's not bad at all."
On perspective:
"[T]here were a couple of times when I definitely thought that everything had completely come to a halt. At one point, in the early '80s, I got a part on a sitcom called Benson. And I was on the show for three episodes, and then I got fired. And I thought that would be the only break I was ever going to get. It was just a youthful lack of perspective. But at the time, I thought that was it. But it ended up making me really get into being a much better stand-up comedian so that I wouldn't be dependent on other people. It ended up being a good thing. The best things in my life have been the bad things that taught me stuff."
His best advice to his younger self:
"I would say the advice I would give myself, or any young person, would be 'Keep your head up in failure and your head down in success.' "
On the importance of having a routine:
"I think a lot of athletes have very careful preparation routines that they do before a game. And all comedians are kind of the same: There are a lot of similarities, actually, between comedy and baseball. It's something you can do every day, and you have a routine that you need to do to get you in the right mental place to do it."
On fame:
"I don't know if the average person would like it. I really like it. I think it might surprise [people] that the advantages far outweigh the disadvantages. I think most people think of it as a problem, but it's all in how you look at it…. You get a lot more than it costs you in privacy invasion, or whatever.
"I think people know a lot about being famous these days. When I first became well-known in the '90s, the celebrity world was not as explored as it is now. Now you can really see these people and how they live, and so I don't know how much would be surprising. I'll tell you what: There's a lot of vulnerability to it. You are much more vulnerable to certain things; along with these advantages there are also some great vulnerabilities."
On the possibility of a Seinfeld reboot:
"I think it would be lame, and I think it would be an embarrassment to the nice place that the show occupies. I'm absolutely happy keeping it the way it is. You can't keep asking for more of certain things, you know?
"One of the keys to life is having a sense of proportion, knowing how long to sit at a restaurant after you've eaten, or how long you should go on vacation—if you go to Hawaii for a month on vacation, I guarantee you that by the end you'll hate it. So it's the same with a TV show: You want to do a certain amount of it, so that when people look back on it, they love it. I could have easily done the show for one or two or three more years, but it would have changed the way people look back at it. I think I made the right decision. Because people like the show now even more than they did in the 1990s, because it didn't get worn out."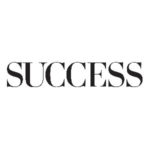 SUCCESS is your guide for personal and professional development through inspiration, motivation and training.