What Color Should Your Brand Be?
At one time, the impact of color on the psychology of clients was deemed to be a controversial topic, but there is overwhelming evidence to suggest it plays a crucial role in a person's purchasing decisions.
But you need to stop believing everything you read about colors causing specific emotions. For example, the color blue will not cause feelings of serenity and calm in everyone just like the color yellow won't ensure every consumer has positive feelings.
In reality, an individual's personal experiences dictate how they react to any given color. As a result, you should look closely at your target audience's perception of your products and services. For example, if you're selling a product designed to make the user feel masculine, pink is probably not the best choice for your new design.
Rather than rely on generic color meanings, check out this detailed infographic to help you get to the heart of the matter. Follow this three-part plan to determine the right color for your brand and your audience.
When it comes to the business of color, it's best not to make assumptions. Keep reading to narrow down your options and hopefully find the perfect color scheme for you and your target audience.
SOURCE: 99designs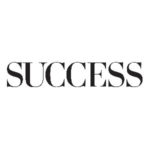 SUCCESS is your guide for personal and professional development through inspiration, motivation and training.