Welcome to the YouEconomy
Have you noticed a shift in the workplace? Learn why people are opting out of the old economy and joining the rapidly-growing "YouEconomy."
The YouEconomy encompasses the ever-changing work landscape and the rise of the freelancer. It is an umbrella over a handful of movements—parts of it, along with other developments toward economic freedom and flexibility, have been referred to as the sharing economy, on-demand economy, gig economy and freelance economy.
Step into the YouEconomy. Take control of your future. The YouEconomy isn't someone else's economy—it's yours. Ready to claim it?
Credit: The Draw Shop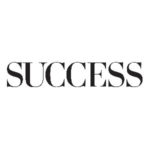 SUCCESS is your guide for personal and professional development through inspiration, motivation and training.