Top of Mind: What Is Leadership Really?
I've learned that leadership comes in many forms. It doesn't always have to mean power or a big title. In my case, a promotion meant making an untraditional move. That experience was the turning point that led me to where I am today. Now I try to give my team members the experience they need and want by exposing them to projects outside their comfort zones, providing them with the opportunity to manage, and giving as many people as possible a seat at the decision-making table.
—Andrea Wasserman, CEO, Sole Society
I used to think that being a great leader was about being the hardest-working or smartest person in the room. Since launching Tictail two years ago, I've learned a lot about leadership qualities. It's not just about leading an organization, but also getting behind the people who make a difference and making sure that innovation can come from any part of the company.
—Carl Waldekranz, co-founder and CEO, Tictail
In 1993 I was vice president at a retailer with a diverse workforce. An employee who made a nominal wage and struggled with the English language was audited by the Internal Revenue Service. He was terrified and confused. I decided to help, enlisting our corporate counsel to assist pro bono. We made it clear, in no uncertain terms, that we were outraged that someone making such a low wage would be audited. The audit was dropped, and word spread quickly about what we did. Once employees realized that we cared about them, productivity and turnover all started to improve. It became a "culture campfire" story.
—Phil Masiello, co-founder and CEO, 800razors.com
I am often asked, "How do you do it?" meaning, How do I raise three kids and still have time to run a company? I believe this is a question unrelated to my gender, but directly related to how I manage my workplace. My advice to leaders is to create a flexible working environment that accommodates both women and men with families so that they can do their best work without having to worry about issues that may arise at home. This type of environment makes employees more productive and gives women an equal chance to succeed.
—Sabrina Parsons, CEO, Palo Alto Software
Two mentors have given different pieces of advice that I have lived by since the beginning of my entrepreneurial career. The first is that there are only two things that matter in business, ever: trust and leverage. That's it. These are the yin/yang of business—individually, extremely powerful, and together they are how all deals are won or lost. The second piece of advice is that if you have to move to another city to be a great entrepreneur, you're a sham entrepreneur. Think about it. Great founders can build anywhere.
—Elton Rivas, co-founder, KYN
A particularly impactful thing for me has been belonging to a private yet powerful network of female entrepreneurs, Ernst & Young Entrepreneurial Winning Women. Members strategically help each other reach our goals. Scaling a business is vastly different from starting one, and the collective pool of experience is small. Tip: When your startup is a success, find the right ecosystem of support to meet your longer-term goals and give it 100 percent. You will find that the return on investment of your time is exponential when spent more strategically.
—Kari Warberg Block, founder and CEO, Earth-Kind
One of the greatest lessons I learned is that you must lead others with the highest respect and regard by working to serve them first and foremost. This will show in the key elements of your preparation, knowledge, humility, confidence and concern, and in the vital connection you take the time to make with them. A powerful, lasting and mutual respect is the result.
—Howard Falco, author of Time in a Bottle: Mastering the Experience of Life
I wholeheartedly believe that leadership is having the courage to stand up and try again even after falling multiple times. When I started my nonprofit organization three years ago, I took a leap of faith after graduation, turning down full-time job offers. I then started pitching the business at multiple competitions. I lost at over a dozen business-plan-pitch competitions before recently winning FrontStreet Facility Solution's 2014 New York Young Entrepreneur Challenge. I know now that leadership is learned and earned through such challenges.
—Karim Abouelnaga, founder and CEO, Practice Makes Perfect
One of the key things that I have always shared with my team is a motto: "What would you attempt to do if you knew you could not fail?" Through mentors and advisers, I have learned that leadership means working hard, sacrificing, staying focused, being coachable when needed and having moments of failure that require a new strategy. What leadership means to me is chasing a dream in the face of any adversity and especially ignoring the naysayers who try and dissuade you from doing what you believe in. Leadership means not always being popular, but following your heart.
—Robin Wilson, founder and CEO, Robin Wilson Home
Want to know more about leadership? Expand your mind with our list of 11 leadership classics to read now.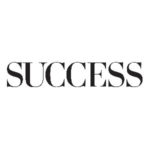 SUCCESS is your guide for personal and professional development through inspiration, motivation and training.