Top of Mind: What Inspires, Fascinates or Perplexes You?
Right now my side passion is getting more women into technology. So I work with organizations around the Bay Area to figure out how to get women to understand that they don't just have to code to be in technology; they can focus on developing and creating products in a technical landscape. There are a variety of different roles that women can play, but there is a need for them in technology.
—Courtney Hemphill, partner and lead developer, Carbon Five
There seems to be way too much learning and not enough application. For example, we know practically everything there is about time management, and yet people's time management is still really poor. So I'm inspired by people who are willing to say, "You don't need to read another book. What you actually need to do is focus on applying the knowledge you already have."
—Drew Bird, principal, ClearPoint Leadership Strategies
One of the things I do is investor-pitch coaching. Investors aren't just investing in the idea or company. At the early stages, they're really investing in the entrepreneurs and the confidence they have in them. Confidence isn't so much what you feel as it is about other people having confidence in you. And the elements of confidence and what goes into it are tied to a lot of the work I do.
—Monique Maley, founder and president, Articulate Persuasion
Lately I've been hearing that sitting is the new smoking, and ever since I had back surgery many years ago, I have needed to move around more. So why not network while walking? My motivation is based on getting not only the benefits of walking, but also getting the community feel, the relationship-building. I'm trying to incorporate fitness into everyday life.
—Jessica Tunon, founder and CEO, Netwalking
I wanted to build a business that helps people, so that was why I started this company—I wanted to help people who really needed it the most. In our case, it's moving money across the border. [Quippi sells fee-free gift cards as an alternative to traditional money-transfer services.] It makes me proud to see people using our gift cards—that we're actually helping them, that we created a socially responsible business.
—Michael Aleles, co-founder and CEO, Quippi
Half of my battle is in trying to keep my energy focused on business-critical areas, but when you are totally focused, it's also easy to get tunnel vision. Whenever I hit a bump, I make it a point to look at things from a customer's perspective. This quick change of approach gives me fresh ideas on a problem, or sometimes I realize it's not even something I should be spending time on.
—Eunice Cho, founder and designer, AELLA
Everybody has smartphones, but the automobile is one of the last things to really become connected. Our smartphone app allows you to lock/unlock your car, do remote starts, etc., from wherever you are. This past January, in the northern parts of the country where the weather was quite cold, we found that people were doing 20,000 remote starts an hour. So that's an example of how people found a very practical use for what a connected vehicle can do for them.
—Phil Abram, chief infotainment officer, General Motors
Talking to our members always keeps me focused and inspired. We conduct thousands of user interviews, and hearing their stories and how they use the product keeps me on track and coming up with ways that we can drive more and higher-quality chats for our members.
—Catherine Cook,co-founder and vice president of brand strategy, MeetMe
I'm constantly thinking about how to take something and make it change the way people look at it. Irecently went to a party in Brooklyn for a [rideshare] startup called Lyft. The Lyft team threw a huge warehouse party, with lines of people around the corner. There were also angry protesters from the taxi unions across the street, but everybody in the line loved it! The protest made them feel like they're the young ones changing the way things are, like they were part of something authentic and cool. So I look at other companies and ask, How can we create authentic lines out the door?
—Esther Kuperman, founder, SociiDot
What inspires you? Check out 4 ways to broaden your resources and your thinking to start making your own breakthroughs.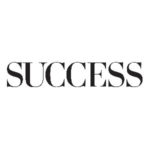 SUCCESS is your guide for personal and professional development through inspiration, motivation and training.