Top of Mind: What Do You Want to Achieve This Year?
A goal we had as a company was to capture the No. 1 position online in screen protection with the launch of the iPhone 6. This was truly a team effort, and we really hit the product launch with all cylinders. We planned months in advance, and it touched all areas of our business, from product development to logistics to marketing and technical support. We are currently the No. 1-selling accessory online, and I could not be prouder of our team.
—Joseph Jaconi, co-founder and general manager of Tech Armor
As a personal goal, balance is always an issue. I often get wrapped up with deadlines and making sure I have a clean email inbox every night before I go to bed, which prevents me from ever being "off duty." To combat this, I printed out the word "Balance" and placed it on my desktop to remind me of the importance of this principle.
—Jayna Cooke, CEO of EVENTup
Taking American Residential Properties public was my No. 1 goal. We raised close to $300 million in the IPO. I think that what is in your head and what you believe are essential. We had a vision of providing clean, well-located rental homes to families, with great service. We hired the right people, established a core value system for our company in a teamwide brainstorming session, and assembled the right team. We never questioned our decision or our resolve.
—Steve Schmitz, chairman and CEO, American Residential Properties
A personal goal I've set for myself is to work and think more strategically. I have to take time to step back from day-to-day matters to think more strategically about how to grow the company. Working in your business instead of on your business is a classic mistake that most new founders make. A great goal to set is to not spend too much time with low-level tasks and instead delegate them to team members. We all need to learn to let go a little and delegate responsibility—one person can't do everything!
—Anna Urban, co-founder and creative director, Aviva
We have a goal of opening another five locations in 2015. We hope to expand our footprint and build the CURE brand. Recognition is particularly important in our industry because patients can never predict when or where an emergency will arise. However, if the name—such as CURE—is synonymous with excellent health care, no matter what the circumstances, people will know they can walk into our centers and feel better right away.
—Jake Deutsch, M.D., co-founder and clinical director, CURE Urgent Care
Our goal for 2015 is to continue working to bring attention to gender equality and teach girls that with hard work they can reach their big dreams. We hope to be an example of that and get our toys into more stores across the country and into the hands of more girls around the world.
—Marisa Banigan, co-founder and CEO, Raina to the Rescue!
Our goal for 2015 is to be data-driven in everything we do. Given that we essentially provide the equivalent of corporate data to our sports-team clients in the form of video breakdown and analytics reports, it seems hypocritical of us to not be doing the same internally. It's hard sometimes to take the extra step to back up your decision with data rather than "gut feel," but we've implemented a number of new tools that will help us do this.
—Vasu Kulkarni, founder and CEO, Krossover
With every company, you need a vision of the big plan, and then a detailed plan with specific milestones and goals. But never be afraid to challenge that plan and even change it because market forces dictate that. We're building tools for physicians, hospitals and ambulatory surgery centers, and we just felt that we couldn't ignore the mobile marketplace. So we stopped, took a pivot and developed a mobile app. And now we're launching two products: a patient mobile app and an app for providers.
—Linda Van Horn, president and CEO, iShare Medical
I want to start a high-growth company, make it succeed and eventually make a big societal impact. To get there, I need to learn as much as I can and do as much as I can. This strategy is working pretty well. I've won the Most Entrepreneurial City in America [MECA] Challenge, which has given me valuable experience and connections. And I'm cycling through a lot of low-cost ideas really rapidly to learn what works and what doesn't.
—Sam Stowers, high school senior, Kansas City, Mo.
What do you want to achieve? Master the art of setting goals in just 4 steps.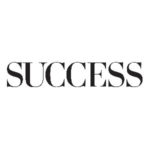 SUCCESS is your guide for personal and professional development through inspiration, motivation and training.