Top of Mind: Leaders' Life Lessons
Something I've been trying to teach myself for years has been the concept of the word no. I'm a workaholic and love what I do, but I've found that my inability to turn down certain work tends to take away from the time I need to recharge. The more I've been able to say no to jobs, the more I've found myself conducting better business with the clients I have current relationships with. It's one of those things that you don't realize is a problem until you look at your calendar and realize you haven't eaten lunch in 10 days.
—Jon Contino, co-founder and creative director, CXXVI Clothing
I was intrigued by Dr. Mehmet Oz's advice "not to make an eating decision until after lunch." This allows me to stay focused on other things. My breakfast is simple: raw walnuts and almonds, water and coffee. Lunch is a Freshii salad with kale and quinoa, chickpeas, avocado and a few other ingredients, always with a side of Sriracha hot sauce. I only start making eating decisions around 4 p.m.
—Matthew Corrin, founder, Freshii
I'm working on finding balance these days. With so much of what I do centering on taking care of people, sometimes I forget to take care of myself, too. A good friend reminded me that if I don't take care of myself, how can I take care of anyone else? So I'm scheduling workouts, making sure to eat well and acknowledging that everyone needs sleep.
—Yael Cohen, founder and CEO of F Cancer
I'm a big foe of open office plans—they subject people to the constant noise, gaze and interruptions, making it tough to concentrate—but last week I saw an open office I loved because (a) it's beautiful and (b) even more crucially, it gives each employee a real, honest-to-goodness choice of working environment. At Steelcase, whose Grand Rapids, Mich., offices I toured after giving a talk, there's lots of open, light-filled space—but also many sanctuary-like places for working alone, and cozy spots for colleagues who want privacy for one-on-one meetings.
—Susan Cain, author of Quiet: The Power of Introverts in a World That Can't Stop Talking
I'm thinking about how I can leverage my 7-year-old son's excitement for playing with apps on my iPhone and iPad into teaching him how to create apps himself. Young children are obsessed with technology. If only it were simple for them build their own apps.
—Avi Muchnick, Chief Product Officer and co-founder of Aviary
The most helpful program we're using right now is Hootsuite. The social media management dashboard allows us to easily track who is talking about failure + social change, failure + business, leadership, learning and more. Twitter has been a great way to start conversations and build networks while learning in real time from some great thinkers and doers out there.
—Ashley Good, founder and CEO, Fail Forward
---
Want to know what's on other leaders' minds? Check out more "Top of Mind" stories on SUCCESS.com.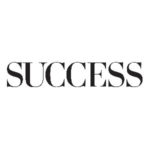 SUCCESS is your guide for personal and professional development through inspiration, motivation and training.