Top of Mind: How Do You Wake Up Your Creative Side?
Creativity for me comes from everything. Reading a consumer report detailing the best vacuum to buy can lead me to new social media ideas (don't ask me how that works). Most people set aside quiet time to focus and be innovative, but for me, it comes when it comes. You have to always be open and unafraid to go down any path. There's no such thing as bad creativity.
—Dawn Strobel, co-owner and CEO, Go By Truck
My co-founder and I gave up our conventional office and worked remotely while hitting the road for a yearlong trip. From giant white sand hills to the Louisiana swamps, we met clients we'd worked with remotely for years and collaborated together in person. We experienced adventures, but we also did some of our best work. Now I'm absolutely convinced that this is something every small business should try. You might not do it for a year, but even a few weeks can be inspiring!
—Sunny Bonnell, co-founder and creative director, Motto
Getting out of the office is key to innovation. When you have time to think about things outside of your normal workday, it will help inspire creativity and innovation. I always go on "walkies," as I call them. They're two to three 15-minute walks a day that are outside the office. These help keep my creative juices flowing.
—John Rampton, founder, Hostt
I owe all of our company's success to asking hundreds of questions—good, bad, silly or stupid. Back then, I was frustrated with the nut butter choices and was curious why there weren't better options. How do you even make peanut butter? How do you become a company? Who's the FDA? Today, my curiosities focus on sustainability and becoming a better company—from a virtually zero-waste office to co-creating sustainable food packaging—which creates more questions than ever.
—Justin Gold, founder and CEO, Justin's
I pull inspiration from everything in my life. My travels; things that I read, taste, see; even the people I talk to. I love meeting new people and hearing their stories. Learning new things sparks my curiosity and is the sweet sugar in life. Life is about learning every day—and from this we can create.
—Judy Joo, Iron Chef and owner, Jinjuu
I try to find some quietness and reflect on the problem, like in a hike or a run. The combination of endorphins and stimulation let me think deeply about a problem. This isn't to say that I relocate to a cave and don't socialize ideas, but I think that if you are trying to challenge orthodoxies or really stretch thinking, I can most successfully do this first by myself and then with others.
—Darren MacDonald, founder and CEO, Ingress Capital
I find that my most creative thinking is often born out of a problem. It's through firsthand experience or through a customer's pain point, and working to identify ways to improve the system. While I was a venture investor, I would often come across incredible fast-growing businesses who, despite generating meaningful revenue, were struggling to raise bank financing. Bond Street was born to tackle this problem and to leverage technology to simplify financing for small businesses.
—David Haber, co-founder and CEO, Bond Street
I design clothes with multiple functions so women can seamlessly shift from work to yoga to a night out. So I'm inspired by classic, timeless looks, such as a "little black dress" you can wear almost anywhere. Products like the Swiss Army knife also inspire me; they're multifunctional and provide you with more space in your homes and bags, while allowing greater peace of mind.
—Allison Daroie, founder and CEO, Paridaez
It's crucial to embrace mistakes. I consider them hidden opportunities because many times they lead you down a path of discovery. Don't let failure get to you, as fear of making mistakes often stunts creativity. Also key to innovation is not letting success get to your head. If you're full of ego, there is little room for inspiration. When you think you're the best, you're reluctant to find areas for improvement.
—Lena Kwak, co-founder and president, Cup4Cup
Being curious can bring a part of you—the excited, anything-is-possible part—back to life. Check out 6 ideas that will help you let go of certainty and embrace the unknown.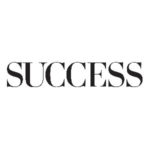 SUCCESS is your guide for personal and professional development through inspiration, motivation and training.