Top of Mind: How Do You Stay Productive?
A healthy mind/body balance is imperative for entrepreneurial success. Poor dietary habits can contribute to a lack of focus. I also get up at random intervals throughout the day and take a stroll around the block. Sunlight stimulates serotonin [to help maintain mood balance], so just stepping outside can make a world of difference.
—Ben Kusin, co-founder and CEO, reviver
I rely on my two favorite apps, Calendly and Any.do, to keep my day organized, set meetings, reorganize projects and stay ahead of deadlines. I also like to go walking or hiking to clear my mind.
—Aihui Ong, CEO, Love With Food
I try to schedule most phone calls and meetings after 2 p.m. so I can devote the first half of my day to proactive, value-adding activities. I try to complete a task I've been avoiding first thing—[Brian Tracy's] "Eat That Frog" technique—and rely on other rituals throughout the day, like creating a HIT (high-impact tasks) list. Last, I make sure to schedule mental check-ins—like walks or gym breaks—to avoid fatigue.
—Andrew Josuweit, founder and CEO, Student Loan Hero
Staying focused is key. To stay productive, I believe in setting strict routines rather than simply setting goals. Setting goals and reaching milestones is important; however, if you wish to keep an intensely productive schedule, you'll need to focus on implementing a strict routine and system to help you reach those goals.
—Anisa Mirza, co-founder and CEO, Giveffect
A great tool that I acquired from my years in the military is the use of mission statements, like the acronym SNAP: Sense of urgency, No excuses, Attention to Detail, Pride of ownership. SNAP is the foundation to everything we do and a disciplined approach to running a startup. These qualities are also what we look for in our hires, and ultimately it's the team that allows me to be more productive.
—Samit Varma, co-founder and CEO, Pizza Studio
Prioritizing tasks based on the goals and objectives of the company helps me gauge how much time should be allocated to projects and tasks, as well as what can wait. I also surround myself with talented team members and play to their strengths in handling the heavy workload.
—Carol DeNembo, vice president of marketing, Juice it Up!
I honor my process; if I need a break, I take one. Productivity is really about making an impact and getting things done. If you overextend yourself, it might be really hard to catch up. The 15 minutes of rest that you keep ignoring throughout the day might turn into a seven-day illness from exhaustion. My advice is always to stay focused and, if not, honor a break and then get back on track afterward.
—Samira Far, founder, Bellacures
Passion fuels my productivity. When you wake up excited in the morning, it's easy to get things done. My father, who built this company from the ground up in 1961, always used to say that he never worked a day in his whole life, because if you're doing what you love, it isn't work. I am my father's son and I am driven to succeed.
—J.R. Galardi, chief visionary officer, Wienerschnitzel
I put every email, task or idea that comes through my email inbox or brain through a ruthless triage. I act upon it immediately, delete it forever or put it into a "maybe I'll get to it later" folder. Frankly, most of them fall into the "deleted forever" category, which then allows me to focus on what's immediate and important.
—Jared Heyman, founder and CEO, CrowdMed.com
Want to get more done in less time? Find out the No. 1 productivity tip.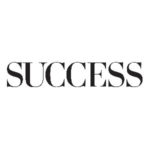 SUCCESS is your guide for personal and professional development through inspiration, motivation and training.