Top of Mind: Bootstrapping a Startup
Being a serial entrepreneur I feel a kinship toward those looking to own their own businesses, and I know firsthand the trials and doubts that plague those trying to turn their ideas into reality. Because of this, I support the new concept of micro-credit loans for those in emerging markets looking to provide a better life for their families through business ownership. I believe in giving people a hand up over a handout, and I appreciate the honor and value that these loans provide and the positive impact they make on communities.
—Stephen Ufford, founder and CEO, Trulioo
I started my business with no money but with a passion sparked by Youth Entrepreneurs Georgia (YEGeorgia), an entrepreneurial training program at my high school. My suggestion for anyone starting a business is to have a "must-do" drive and be creative in using resources that are always around you. You must also make connections and always have business cards with you. Connections can become customers or resources. Finally, understand your business finances. This was something else I learned from YEGeorgia—account for every penny because it could make a difference in making a profit.
—Akinbola Richardson, founder and director, BolaFilms; Howard University student
Among the top mistakes to avoid as a young entrepreneur: Don't just hire a friend because you like hanging out with them. Hire a friend if they have a relevant skill set, and if it's the right move to help grow your business. It's also important that everyone within the office—including yourself—can work together effectively and accept constructive criticism, without it being misconstrued as personal.
—Mike Matousek, co-founder and CEO, Flashnotes.com
An interesting thing happens when you start your own business. All of a sudden "experts" come out of the woodwork who, for a fee, would like to tell you how it is done. Like the marketing expert who suggested an extensive and costly research program to determine the target demographic for our baby nasal aspirator. My advice to entrepreneurs is to trust and follow your instincts. Be prepared to say no to a majority of the consultants who want your business. Choose wisely or, alternately, make a bunch of mistakes and learn from them. The latter has been my approach.
—Peter Champe, founder, Baby Comfy Care
Crowdfunding helped us test our message, confirm that it would resonate with our target market and find equity investors. Here are some tips for a successful crowdfunding campaign: Invest time, energy and some upfront funds in a good video that showcases your products in a manner that makes them look viable and market-ready; alert your personal network so they're ready to engage and show immediately that contributions are coming in and people believe in your product or service; be sure to engage yourself to generate more excitement; and know exactly how much money you need and set realistic goals.
—Kathleen Spitzer; co-founder, Don't Call Me Ma'am (DCMM); owner and president, Viviane Skin Care
Cloud servers and web-based project management systems have allowed uninterrupted workflow and helped lower overhead costs. Rather than incurring cost from leasing a large office, many employees are able to work remotely. For some, this increases their productivity and gives them more time for work that used to be spent commuting. Being able to log in from any location to track progress enables me to travel and keep business operations streamlined.
—Ajay Kaul, managing partner, AgreeYa Solutions
I learned early on to focus on one or two products and used a limited amount of materials to keep costs down. The key to my growth and success was to purchase small bits of material, sell what I made and then buy more material. I was very careful to not be sitting on excess inventory that I couldn't move. I also allowed for customization in design, not materials. As the company became more successful, I was able to buy materials in greater volume, which ultimately drove costs down as well.
—Holly Bartman, co-owner, founder, Superfly Kids
Taking the plunge and starting our own company required investing our savings and getting help from friends and family. A critical success factor for us has been making limited capital last as long as possible. We both have side jobs, eliminating the need for Sneakz salaries. And instead of hiring employees, we've developed key partnerships with research and development, marketing and sales, providing equity for compensation. With this approach, we've been able to stretch our initial investment.
—Charlie Philp, CEO, Sneakz Organic
If you're thinking of starting a business for the freedom and flexibility it will provide—not so fast. While it's an amazing accomplishment, lots of work, dedication and MONEY is needed to make a startup a success. The smartest thing I did before launching was to develop a detailed business plan that ensured: 1) there was a need for my product, 2) the right product was created for the need, 3) I understood all the costs involved, and 4) I projected the business potential. A business plan is like a road map (or GPS) to your destination!
—Rachel Katz-Galatt, founder, healthy mama brand
What ingredients are vital for every startup? Discover the five steps you've got to take to dominate the challenges of starting a new business.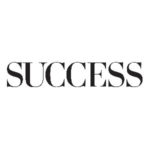 SUCCESS is your guide for personal and professional development through inspiration, motivation and training.