Top of Mind: 9 Things to Do at Home to Be Successful at Work
For 30 minutes a day, six days a week, I do what I call my "win it in 30 minutes" game plan to enhance my personal development and growth. We must constantly have a sense of moving forward, making progress and creating momentum.
—Jonathan Conneely, life coach, motivational speaker and author
I typically work at least one full or half day each weekend. This has been an important time for me to catch up on what I didn't get to during the week—in my home office where I can shut the door and the phone isn't ringing.
—Betsy McHugh, founder and CEO of Hurdl LLC
For me, it's important to be constantly thinking of new ways to innovate. Even on my days off, I'm always trying to think of new ways that we can be creating and innovating on a much larger scale.
—Sergey Petrossov, CEO and founder of JetSmarter
I've found that attention is a very easy thing for me to lose. The bulk of my work is done from home, so distractions like Netflix can be a definite challenge. Just as sleep experts say that your bed should be used for the express purpose of sleeping during the night, I've found that having a home office—with the sole purpose of being a work station—thoughtfully guides my concentration toward work and ensures I reach my maximum productivity. If I ever find productivity waning, I take meditative walks to refocus, center my mind and bring me back to the present.
—Angela Ruth, co-founder and marketing director at Due.com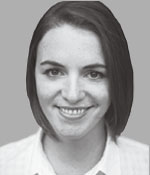 I spent 13 years in private school, which means I never learned how to dress myself because I always had a uniform. When I analyzed my morning routine, I discovered that that's where I lost the most time and felt the most stress. So now I choose what I'm wearing the night before, which helps me wake up with confidence knowing that I can get out the door fast while feeling fabulous.
—Alexandra Skey, CEO and co-founder of Rallyon
The first thing I do when I wake up is have a tall glass of water with lemon juice. I love starting the day with something natural and fresh before downing venti lattes at work. I also think having an organized, uncluttered home and work space is essential to success. I take notes, keep a tight schedule and use my inbox as a to-do list, which I make sure to clear out every day. Cleanliness and order at home are essential to success at work.
—Eleonora Srugo, co-founder of The SLS Team
Home is for relaxing and recharging. If I need to work, I focus on it and then move on to something else. The most draining thing is to be half-working constantly.
—Jarrett Streebin, CEO and founder of EasyPost
I am one of those people who likes to make to-do lists and schedule tasks. I do this for both my personal and professional tasks. I feel less productive and more stressed when I don't have a schedule, so taking time to create one each morning helps set me up for a successful day.
—Kim Walsh-Phillips, CEO of Elite Digital Group
I spend a lot of my personal time engaged in service and volunteer activities. I tend to equate professional success with the degree to which I can help people have more enriching lives. Community service is a great way to stay grounded and true to that belief.
—Nafis Zebarjadi, co-founder and chief product officer at Medicast
Related: 13 Ways to Take Care of Yourself Every Day
This article appears in the April 2016 issue of SUCCESS magazine.
Jesus Jimenez is a staff writer for Dallas Morning News. He eats, breathes and sleeps Texas Rangers baseball. He also enjoys running, traveling and buying cool socks.