Top of Mind: 7 Tips for a Healthy Work-Life Balance
First, define what is really important to you in life. Second, starting today, manage you! Make time to be your best! When you are the best version of you, then you can help others win, handle situations better, be more efficient and manage your home life and work life.
—Jonathan Conneely, life coach, motivational speaker and author
Related: Why Personal Development Is Critical to Success
For me it's all about waking up early and taking a couple hours for myself in the morning. About four years ago I began doing psychoanalysis for five days a week—which has been a game-changer for me in terms of taking time to slow down, be human and truly think for one solid hour in the morning. After that, I typically dive headfirst into the professional day. It's also been important for me to stop working at 7 p.m. every day, unless there is a work crisis. I go to bed early so those two-to-three hours of concentrated time at home with the family are critical. We've had a tradition in our family for years to try and be home on Sunday nights, the one night a week where we make dinner and all spend time together (including the dogs).
—Betsy McHugh, founder and CEO of Hurdl LLC
It's not easy, but my children remind me every day how important it is to set aside time for family activities. I'm continually striving to maintain that balance.
—Sergey Petrossov, CEO and founder of JetSmarter
I've found the easiest way for myself—and others—to achieve this balance is to discover your path toward relaxation. Unwinding seems simple, but as an entrepreneur, business owner, founder or freelancer in general, it can be hard to pull yourself out of the "groove" of work. To maintain a balance, I've learned that I have to relax at night, otherwise I'm constantly thinking of work, what I can do to improve such-and such, or what needs to be done that moment. I also like to play video games. They help me focus on something entirely different from work, while still feeling productive. I can relax my mind to prepare it for my next adventure (work or otherwise).
—Angela Ruth, co-founder and marketing director at Due.com
Related: 13 Ways to Take Care of Yourself Every Day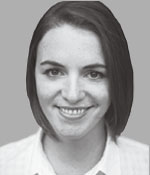 The problem with balance is that it implies a state of unbalance; a life where you're constantly juggling the two. Years ago my advisor shared that it's more important to find a state of flow, where you're constantly absorbed in what you're doing. That's how I view work life balance: you live one life, and once you focus on achieving flow, it becomes less stressful than trying to balance everything.
—Alexandra Skey, CEO and co-founder of Rallyon
Regular exercise and adequate sleep. Without those two, it's easy to wear thin. Work quality and enjoyment goes way down without these two things.
—Jarrett Streebin, CEO and founder of EasyPost
Like many startup founders, I struggle with work-life balance because there's always more work to be done. The best strategy I've found is to set aside certain times of day that are "no-work zones," which really translates to time away from devices (phone, computer and TV). For me, this takes place during the morning when I help get my kids ready for school, after dinner and before bedtime in the evening. I also try to limit my screen time on the weekends.
—Nafis Zebarjadi, co-founder and chief product officer at Medicast
Related: 6 Tips to Create a Balanced Life
This article appears in the April 2016 issue of SUCCESS magazine.
Jesus Jimenez is a staff writer for Dallas Morning News. He eats, breathes and sleeps Texas Rangers baseball. He also enjoys running, traveling and buying cool socks.