Top of Mind: 5 Wise Reminders from Unexpected People and Places
As the boss of a busy practice, I rely heavily on my staff of wonderful women, one of whom has taught me through her words and actions to be happy with my lot. She is always sharing simple family stories that bring such happiness and help me to realize what is important in life.
—Nancy Simpkins, Ph.D., medical consultant to the state of New Jersey
I believe that inspiration comes from everywhere—you just have to be paying attention to be able to find it. Some of my best ideas come from visiting new places. The new sights, smells, sounds, people—all of it helps bring a new light to things.
—John Milinovich, CEO of URX
My late grandfather was a Holocaust survivor. He believed that adversity builds character, makes life richer and makes success that much sweeter. Whenever I experience adversity, I try to welcome it as an opportunity to learn and develop my character—my inner menschness.
—Bob Buch, CEO of Socialwire
I learned a valuable lesson from what I thought was an absolutely pointless meeting that had nothing to do with me. I didn't want to be there, and you could tell from my engagement and body language. After, the CEO pulled me aside. "What the heck happened in there?" I told him I thought the meeting was a waste of time. "Too bad. That doesn't matter. You need to have a better attitude." And he was right. The meeting was pointless for me but not for the other seven people in the room. The lesson: Don't bring a room down with negative energy. You can always control the attitude you bring to a meeting and be a positive, engaged contributor.
—J.T. Allen, president and CEO of myFootpath
At the moment, I seem to learn the most important lessons from my 12-year-old son, especially when it comes to technology. Kids are open-minded and curious. I am constantly amazed at how my son picks up new technological devices without any trepidation. Kids treat technology like a friend whereas many adults see it as the enemy.
—Christy Cook, CEO of Teach My
How do you stay inspired? See how 6 more successful people find motivation, even when they're not feeling it.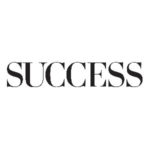 SUCCESS is your guide for personal and professional development through inspiration, motivation and training.