Tony Jeary: Technology Tricks from Go Vision's Founder
I'm excited to tell you that, in the next few months, I'll be reaching out to business leaders I advise, picking their brains to bring powerful tools to you in this column that will help you get better results, faster.
This month I want to specifically talk about results and technology. Life is fast, and all of us experience what I call "time starvation." By that I mean we feel starved for the time we need to get everything done. Fortunately, technology provides us with tools that can help us leverage our time more effectively by getting things done faster. Ten years ago, it would have been unfathomable that I would be able to conduct 90 percent of my written business via my smartphone, but, in fact, I do. As a result, I am able to get considerably more accomplished and to reach more people.
In this issue, I'm sharing some technology insight from my friend Chris Curtis. Chris is the founder and president of GoVision, which provides mobile, modular LED systems for everything from sporting events, concerts and festivals to corporate events and conventions.
Chris is a successful entrepreneur who leverages technology personally and has built multiple businesses around it, with an end result that his company makes millions. I'd say that's one of the results most of us are looking to achieve, right?
Tony Jeary: Chris, what can you share with us about your background? GoVision is actually your second company in the portable display industry, correct?
Chris Curtis: Yes. My little bit of claim to fame is that I was the first person in the United States to put a Jumbotron on the side of a truck. We did that in 1991 and grew it into a company called ScreenWorks, which I was fortunate to build up and successfully sell. I started over with GoVision about 10 years ago. So yes, this is my second time; the name of my corporate general partner is HIGA, which stands for Here I Go Again.
TJ: Technology, of course, is at the heart of what you do. You use it to help build people's messages, starting small and going really big.
CC: Absolutely. Our business is out in front. Our products are what you see in stadiums and events. Of course, with the whole world of technology changing, we're seeing the proliferation of LED technology, like in Times Square and Las Vegas or the big screen in Dallas' Cowboys Stadium. With our younger generation being so visual and raised in the video game age, there's rarely an event that you go to where there's not some kind of video display. We specialize in "daylight visible," video that you see outdoors under bright light.
Part of our challenge is to keep up with the ever-evolving nature of technology. Our clients look to us as experts in what's new, what's hot, what's attention-getting; it's extremely important for us to be on the cutting edge of the breakthroughs in our world.
TJ: How do you keep up to speed on changes in your industry and stay innovative?
CC: Our employees are the creative and technical types who are always looking and tinkering. They try to keep me up to speed. And because of the high-profile nature of our business, we are exposed to so much of what's new.
Like most people who are running a smaller business or a growing business, I unfortunately don't have as much time to think as I'd like. We have to react, and we stay busy. I've always been an observant person, and I pay a lot of attention to what's going on around me, what I see at events and what I read about. I like to think about how I can apply those things to my business. Also, I like to decompress and I end up being a "shower thinker," if you will. A common problem for business owners is what I call the middle-of-the-night thinking, which is when you wake up with an idea or a problem and you end up sitting down at your desk to think through the pros and cons, or strengths and weaknesses, of the idea until you have a direction.
TJ: Can you give us any other tips on how you gain clarity and build a plan of action?
CC: I spend one offsite day a year with our key management people where we lay out our top strategy points. Then we have monthly follow-up meetings where we look at our grid to see whether our benchmarks are being achieved. Technology changes so rapidly that we must have short-term plans for focus instead of a three- to five-year business plan.
I think a huge piece to the puzzle is communication, as strange as that may seem. You've got to have a plan, but for that plan to mean anything you have to be able to communicate it, whether to your employees or your clients or your marketplace. That's a huge part of what we do. We're a very collaborative business from our sales efforts to our operators to our production management people. We have a very open office, and I sit right up front so I can see all the activity and be involved. A lot of our work gets done in the hallway. In our business, you have to know what the other person's doing, and it's truly a team effort.
TJ: What mistakes do you think small-business owners make when it comes to technology? Any concerns?
CC: I believe a mistake is over-reliance on technology. At the end of the day, business still runs on relationships, and I think people sometimes so overuse communication tools like email, text and websites that they can do two things wrong: One, they may misunderstand needs or issues or attitudes, and two, they never build a true loyal relationship with clients.
This may seem a little contrarian, but I am extremely concerned long-term for my employees, our children and the world at large when it comes to one key effect of technology. I believe the instant nature of our communication and information has really stifled creative thinking and problem-solving. People do not have to figure things out for themselves, and this hurts our ability to function as both businesses and human beings.
TJ: Any advice for an aspiring entrepreneur?
CC: I have always been a big believer that luck is preparation meeting opportunity. At the end of the day, you may need a break or a little luck to get going, but the ability to take advantage of that comes from hard work and preparation. I also don't think you can ever overestimate how much effort, time or resources something is going to take to get done. But if you are passionate about and focused on what you are doing, you can do it.
TJ: Thank you, Chris, for sharing. Cheers to continued successes.
Tony's Top VIPs
(Very Important Points)
As technology continues to evolve, constantly look at how it can help you save time, be more efficient, get more accomplished and get exponential results.
Look to your team for help in staying abreast of the latest innovations.
Clear communication is vital to successful strategy. The clearer you are on where you are going, the better you can leverage technology to get the results you want.
Don't let technology replace relationship-building or short-circuit creative thinking.
For more insight from Tony Jeary on proven strategies for achievement, read Tony Jeary: The Success Strategies.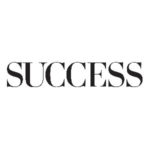 SUCCESS is your guide for personal and professional development through inspiration, motivation and training.