Three Lessons from Jack LaLanne
The late Jack LaLanne didn't become a legendary fitness guru and pioneer in the exercise industry by spending his days slouched down on the couch eating junk food. Until the day he died, LaLanne still lifted weights and swam each day.
That's because his purpose was clear. He wanted to transform every American into a fit, healthy machine. So what can you learn from the founding father of fitness?
"Anything in life is possible. You control your life—it's all up to you. The food you eat today is walking and talking tomorrow. You have to ask yourself, 'What can I do to help myself?' "
A strong will and a belief in yourself are all it takes to achieve whatever goal you've set for yourself. "Everyone is a genius in his own way, but you have to bring it out to make it happen. You have to work at it and you have to believe. You can't just dream your way to success."
Believe in what you are doing. "People line up after motivational talks to thank me. That's my reward; it's not about money."
Watch this classic clip from The Jack LaLanne Show and see why LaLanne had such a vigor for life.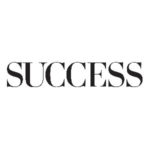 SUCCESS is your guide for personal and professional development through inspiration, motivation and training.