This Is the Ideal Workplace for Your Personality
When preparing for an interview, you probably have (or should have) a mental checklist to help decide if the company is a good fit: How involved is the management? Is this a company culture you can thrive in? Does the salary and benefits package match your needs? Is the office design comfortable and well-lit? Although something small, such as an office layout, might seem inconsequential, more companies are recognizing the subtle but powerful link between workplace design and employee performance.
Related: 5 Employee Perks That Should Be Standard in Every Company
Certain types of people thrive in the loud, collaborative environment of an open office or co-working space, but others need the quiet concentration-inducing environment that private offices afford. Some might do their best work remotely, while others need daily interaction with co-workers to keep the creative juices flowing. Offices aren't one-size-fits-all by any means, so it's crucial to know what you need and want from a workplace when you begin your job search.
To help you do just that, Quill.com has developed an infographic that links common workplace personalities—based on John Holland's Theory of Career Choice—with some of the most popular workspace designs today. Check it out to see which setup is best for you.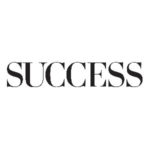 SUCCESS is your guide for personal and professional development through inspiration, motivation and training.