These Are the Most Motivated States in America
Where's your get-up-and-go, America? Well, it hasn't got up and left. It's just motivation levels seem to vary widely from state to state.
Related: 11 Ways to Stay Motivated From People Who Refused to Quit
A new study from CashNetUSA looks at the situation from different points of view because of course, there are many different ways that we can be motivated. This research has shown that Coloradans are the most driven, enthused and overall, most motivated people in America. Keep reading to see where your state ranks.

SOURCE: CASHNETUSA.COM
Eating your 5-a-day at least four days a week shows persistence and intensity. Inhabitants of Vermont need plenty of both to navigate that mountainous terrain every day. Data reveals that Vermont has the highest percentage of residents who report eating five or more servings of fruits and vegetables, four or more days per week.
Related: 7 Superfoods You Need for a Longer, Healthier Life

SOURCE: CASHNETUSA.COM
Regular exercise is likewise evidence of persistence and intensity. It seems that Hawaiians have in abundance. When it comes to exercise, Hawaii topped the list with 63.2 percent of residents exercising for at least 30 minutes, three or more days per week. West Virginia, the state that exercises the least, can claim just a 46.1 percent 'regular exercise' ratio.
Related: Food, Sleep, Exercise: Why You Seriously Need All 3 to Be Successful

SOURCE: CASHNETUSA.COM
Reducing your level of obesity exemplifies activation, persistence and intensity. It's a little depressing, then, that only five states can claim to have done so between 2012-2016, with Montana clearly on top with a 4.07 improvement, followed closely by Colorado.

SOURCE: CASHNETUSA.COM
Feelings are an important indicator of motivation level. When asked whether they have felt active and productive every day in the last seven days, residents of South Dakota said yes! a whopping 73.7percent of the time.
Related: 11 Ways to Stay Productive When You're Tired

SOURCE: CASHNETUSA.COM
Social interaction is another essential part of motivation. States were compared with each other in terms of the number of club and association memberships per 10,000 citizens. South Dakota came out on top with 17 social associations per 10,000 residents, with Utah at the bottom of the list with only 3.5 social associations joined.
Related: Why You Need to Surround Yourself With People Who Lift You Up

SOURCE: CASHNETUSA.COM
Citizens of Utah volunteer at nearly twice the rate of their nearest competitors. Indeed, Louisiana puts in only a quarter of the average volunteer hours that Utahns do.
Related: My Breakfast Lesson: You've Got to Give Joy to Get Joy

SOURCE: CASHNETUSA.COM
It takes serious motivation to launch your own startup. In Nevada, startups account for 107.4 firms out of 1,000, making it the startup capital of the U.S.
Related: The 9 Personalities a Startup Needs to Be Successful

SOURCE: CASHNETUSA.COM
There are many different qualities that can indicate how motivate the people around you are. Where does your State fit in to the big picture?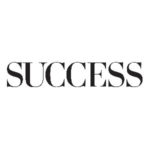 SUCCESS is your guide for personal and professional development through inspiration, motivation and training.