The YouEconomy: The Movement That Is Changing the Way We Work and Live
This book is about you. It's about people who long for more time, who have big plans for more money, and who are ready to take control of their own lives. It's about the part-timers, side hustlers, and dreamers. It's about the drivers, renters, and sellers. It's about the freelancers, contractors, consultants, and masters of the gig.
This book is the story of how the old economy's failings have given rise to a new economy where you have a real say in the way you create, earn, and build. A new way of working where all you need is an idea and an iPhone. A new way of living where every person you meet is part of your lifestyle. And a new way of thinking about real freedom and a bright future.
This book is about the reality, the rise, and the reign of the YouEconomy. In many ways, it may already rule your life.
If you've used a Web-based application to call for a car, share a room in a stranger's house, or hire a virtual helper, you've supported the YouEconomy. If you've sold something on eBay, bartered your time on TaskRabbit, or listed your freelance services on Fiverr, you've increased the influence of the YouEconomy in someone else's life.
Even if you've never heard of any of these platforms, much less participated in them, all of us are impacted by the YouEconomy indirectly. In fact, a 2016 national Pew Research Center survey found that 72 percent of American adults have used at least one shared or on-demand service, with one in five Americans using four or more of them[1]. So if that 72 percent doesn't include you, it likely includes someone you love or even live with.
That's why you picked up this book. Because know it or not, ready or not, the YouEconomy is here to stay. And it's changing everything.
We've noticed that people are changing the way they work. Have you? They're disappearing from cubicles. Abandoning their commute. Earning extra money. Gaining free time. Creating legacy. And often, smiling more.
They're all part of the YouEconomy.
The YouEconomy is the growing, global network of people who are taking the future of work into their own hands. They're sharing resources and technology, taking gigs through job sites, creating freelance businesses, and innovating methods of generating income. Folks in the YouEconomy are applying their experience in new ways, learning new skills, and tapping into endless resources for training. They're designing their lives, carving out time for family, and building professions based on their passions. Along the way, the friends they're making, people they're meeting, and places they're seeing are enriching their lives beyond what they thought was possible.
Much like a secret society that's finally out in the open, the YouEconomy has been around for a while. But as with any secret, when the timing is right and the means of communication are available, the secret gets out.
We at SUCCESS magazine are honored to be on this thrilling new journey with you. Before we get too far, let us tell you a bit about ourselves so you understand our interest in this revolutionary time in history.
Founded in 1897, SUCCESS magazine was a pioneering publication in personal and professional development. Today, through the print magazine, SUCCESS Talks included audio CD, and SUCCESS.com, we have the privilege of continuing an impactful legacy. Each month we interview the best experts, entrepreneurs, and achievers in the world, distilling their advice and wisdom to bring you actionable tips, strategies, and plans to achieve your own success in every area of life.
We've expanded our personal development resources to include SUCCESS Academy digital learning courses, our weekly podcast SUCCESS Insider, and a selection of the best in personal development products in the SUCCESS Store. We're proud to offer entrepreneurs and achievers the best in personal growth strategies and tools.
So here at SUCCESS, we know firsthand that entrepreneurship has been around for centuries, and the idea of part-time work to supplement a primary income isn't new. But these ingredients alone weren't enough to spur the revolution that is the YouEconomy. It has taken a specific mix of technology, timing, and economic evolution to create the right environment for the YouEconomy to thrive and, in doing so, come out of the shadows.
The YouEconomy is like an umbrella over the sharing, on-demand, and gig economies, freelancing, and other movements toward economic freedom and flexibility. It's a movement toward the best life—your best life.
Who Is This Book For?
As we gathered the stories in the following chapters, we had you in mind from the beginning. But creating a book on the YouEconomy that could illustrate the immense opportunity available to everyone turned out to be a tall order.
The YouEconomy isn't just for people who want to drive for Uber or start a freelance graphic design business. While these folks are part of the mix, the reality of the YouEconomy is that it provides opportunity for a diverse demographic with a variety of needs and goals.
In fact, the demographics are surprising. The YouEconomy encompasses all ages, ethnic backgrounds, and education levels. We did find that, as diverse as the people in the YouEconomy are, they generally have three things in common:
They have more control over how they spend their time than the average employee.
They have more control over their income than the average employee.
And they are actively learning and exploring new ways of creating prosperity.
If you recognize your dream in this list, that's good news. It means that this book could be the doorway to your best life. Whether you're seeking income, independence, freedom, or flexibility, you can find it in the YouEconomy. There are paths to success for people with and without skills, for those looking to learn and those looking to teach. The YouEconomy helps you gain more control, create more meaning, and become part of something bigger. It's the unlimited potential that innovators and entrepreneurs have been waiting for, but it's also the perfect chance for individuals to find and serve their communities.
Whatever your dream, the YouEconomy can help you achieve it, if you're willing to act.
Why Is This Happening Now?
Entrepreneurs, freelancers, and consultants have been taking their careers into their own hands for a long time. But the limit of resources, restrictions on communication, and high risk kept most people from participating in an economy that largely created rewards only for the employed and the rare few who employed them.
Side gigs or part-time jobs sapped the time and energy of those who braved them due to travel time, slow communications, and limited options. YouEconomy technology has allowed the side job to become far more accessible and therefore, far more common.
Today, the traditional economy has transformed. Far from just a technological fad, the YouEconomy is a market force that has evolved organically over time. Some experts are even calling it the new Industrial Revolution because it may result in a similar upheaval in both how we work and how we live.
For any revolution to take shape, there must first be a fundamental shift in how people see things. The mindset change that brought about the YouEconomy took root decades ago as workers began to question the traditional career trajectory they had watched their parents and grandparents follow. Changing priorities, values, and legal rights in the 1960s and '70s brought with them changed attitudes on both the corporate and consumer sides.
By the recession of the 1980s, the traditional one-company career path was already giving way to the idea that we could change jobs to find satisfaction, increased income, or new challenges. The previous generation had been taught that sticking with one company over a lifetime was the best way to create reward and advancement. But in response to this recession, people were forced out of those "lifetime" jobs and compelled to seek alternate full-time employment, part-time jobs to supplement income, or entrepreneurial opportunities that allowed them to take their futures into their own hands.
This multi-job generation gave way to a decade where new technology opened unimagined doors to professional opportunity. The advent of the internet in the 1990s rapidly changed how we saw communication and broadened our worldview. Innovative companies sought to apply this new technology to their traditional modes of customer service and product delivery.
Unfortunately, the early days of the internet didn't provide a large enough customer base to sustain pioneering efforts. Early companies that tried using the internet for services were bankrupt within a few years. The ideas were sound, but the timing was off.
It wasn't until public use of the internet and GPS technology took hold in the 2000s that these types of online service providers could find enough clients to survive. By 2011, the U.S. Census reported that 77.7 percent of U.S. households were using the internet, and it's been a rapid rise for the YouEconomy ever since[2].
These new technologies, combined with changing consumer demand, allowed businesses to anticipate and meet customer needs in revolutionary ways. As consumers, the longer we were connected through instant internet access, the more we expected instant product and service delivery. Today successful companies are developing ways to meet and exceed these expectations.
Now, well over halfway through the 2010s, the standard résumé reflects a radical change in attitudes toward career. Companies are composed of a variety of workers—salaried, hourly, and contract. And the rate of technological advancement is propelling workplace innovation into uncharted territory.
The recession of 2008 repeated the push of the 1980s toward part-time work, and it reminded a new generation that full-time jobs aren't guarantees of security. Companies have had to alter their approach to quality workers as well, dipping into the growing pool of freelance and contract labor to keep costs down and stay up to date on the latest trends in their industries.
To connect the independent workforce with both the corporate desire for quality labor and the consumer demand for instant service, creative entrepreneurs have launched platforms that support independent workers. These platforms, unlike their predecessors, are poised to grow exponentially, thanks to the unique combination of changed attitudes, technology, and timing.
What Will You Do?
Now that you know the YouEconomy is here—and here to stay—it's imperative that you consider your role.
Sure, you could stand on the sidelines and watch as the rest of the world carves a personalized route to success. But ultimately, you're going to be affected by this massive global shift. Either you'll decide how you participate in the YouEconomy or someone else will decide for you.
The fact is that every revolution has an impact both good and bad. The benefit of being at the forefront cannot be overstated. If you know what's coming and what your options are, you have a much better chance of landing on the upside. How this revolution affects you is your choice.
The best news of all—and the part of the YouEconomy that has us most excited—is that you already have most of what it takes to get started. No matter where you come from, what your education or experience, how much money or time you have, you can join the YouEconomy. You can make a change in your life—large or small is up to you—that will impact you and your family for the better. And no matter what skills you may lack or expertise you may long for, you can find them. The YouEconomy isn't just about work; it's about learning, growing, and creating the life you really want to live.
Building on the technology that makes us more connected than anyone in history has ever been, we can use that tech to make money in ways that were previously unimaginable. We have resources that make selling goods and services easier and faster. We're able to reach audiences and customers with a few clicks of a button who previously were unreachable or unaffordable. With these additions to our virtual tool belt, the career opportunities provided by the YouEconomy are endless.
Working freelance from home or starting a direct selling business is more accessible—and more profitable—than ever. Selling garage sale finds on eBay, renting our car through ride sharing services such as Getaround, or trading our skills through home repair sharing platforms like Handy are just the tip of the iceberg in this flood of earning opportunities. We can even make money off of our own money by investing in other people's projects through Kickstarter or by offering loans through sites like Lending Club.
The YouEconomy is a great avenue for making money off of your extras. If your car sits idle in your garage 60 percent of the time, share it. If your lake house sits vacant for most of the year, rent it out. The same goes for your spare bedroom, your spare time, and the spare money sitting in the bank. It is unprecedented how much quick and easy access we have to moneymaking opportunities.
However, the scary news is this: If you don't choose the way you want to live inside the YouEconomy, someone else will choose it for you. Companies are catching on to new methods of virtual teamwork, contract labor, and other nontraditional means of sourcing what they need. They're replacing brick and mortar stores with apps. No matter how secure your full-time job may seem, the YouEconomy may create a cheaper, more efficient way for your company to get the same results as those you provide.
This is one of the biggest reasons we wrote this book. To warn you. To wake you up. To help you take the blinders off and face the revolution that's happening all around you.
We want you to be one of the successful ones. We want you to be armed with the facts, the ideas, the examples, and the resources you need to join the YouEconomy and forge your own path—before someone else does it for you.
We created these chapters with both YouEconomy newcomers and experts in mind. If you've never ventured outside the world of your 9-to-5 job, we've included definitions of common business terms, starting-point questions, and other tools to help you learn the basics of this new economy. If you're a more experienced traveler on the YouEconomy journey, you'll find tips, tools, and insights intended to guide you farther down the road and accelerate your success.
To help you create just the right professional path for you, we've even developed a quiz that will point you in the right direction. You'll find lots of resources, stories, and advice in these chapters, but when you're done reading, go to You-Economy.com. You'll be able to answer a few questions and discover what YouEconomy platforms should be at the top of your list.
As the YouEconomy spreads and more and more people join in the effort to create their income, control their time, and follow their passions, you too can create a new life for yourself and your family. The time is now, and this book is a great place to start.
Excerpted from The YouEconomy: The Movement That Is Changing the Way We Work and Live
Interested in learning more about the YouEconomy? The whole book will be published in the coming months, but you can pick up the August issue of SUCCESS magazine or browse SUCCESS.com/YouEconomy now.
---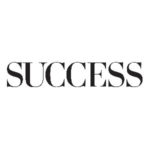 SUCCESS is your guide for personal and professional development through inspiration, motivation and training.