'The YouEconomy Is Designed Around… You'
If you think the sharing platform of the YouEconomy is just a fad, don't expect Lisa Gansky to agree. As an entrepreneur, investor, speaker and best-selling author, Gansky is both an advocate and participant in the sharing phenomenon, which she calls "a movement toward better things easily shared."
Related: Introducing the YouEconomy
Gansky has been on the forefront of economic shifts for over 20 years. During the advent of the internet, she worked with a team to create the first commercial website, Global Network Navigator, which was eventually purchased by AOL. Later, she started Ofoto, a digital photography company that heralded the camera phone movement and was bought out by Kodak.
But when the YouEconomy really took hold, Gansky discovered her passion. She authored the book The Mesh: Why the Future of Business Is Sharing and is the chief instigator of Mesh Labs, a global directory of sharing opportunities. Her focus is on products, policies and partnerships that allow access to goods and services rather than ownership of them.
"The YouEconomy is designed around… you," she says. "That is, you design it. There are services where you can learn what you need, find people to help you build out your idea or prototype, there are co-working spaces where you can bump into people you don't yet know who may turn out to be a perfect business partner or a link to an insight or new customer."
Putting her money where her passion lies, Gansky has been an investor and board member of more than 30 internet and mobile services companies, including sharing big shot TaskRabbit.
Her prediction for the YouEconomy? "People are finding that rather than having one job for years with one company, security grows with several projects in parallel, building your reputation, network and honing skills. This is where we are going."
Related: Sick of Your Day Job? Looking for Freedom? The Answer Is the YouEconomy
This article originally appeared in the August 2016 issue of SUCCESS magazine.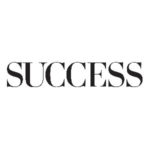 SUCCESS is your guide for personal and professional development through inspiration, motivation and training.