The SUCCESS Best-Seller List: November 2016
Take a look at the top-selling personal development books of the past month, and you'll see not all of them are new—that there are modern classics, like Gary Chapman's The 5 Love Languages, and all-time classics, like Dale Carnegie's How to Win Friends and Influence People. But others, like The Book of Joy, are brand-new and already making waves in the self-improvement world.
For your journey to your best self, we continue our monthly list of the best-selling personal development books with the top 10 for November 2016:
1. You Are a Badass: How to Stop Doubting Your Greatness and Start Living an Awesome Life
By Jen Sincero (2013; Running Press; $16)
This refreshingly entertaining how-to guide serves up 27 bite-sized chapters full of hilariously inspiring stories, sage advice and easy exercises, helping you to create a life you will love. Identify and change the self-sabotaging beliefs and behaviors that stop you from getting what you want—create a life you love and make some damn money already!
2. StrengthsFinder 2.0
By Tom Rath (2007; Gallup Press; $29.99)
Do you do what you do best every day? Chances are you don't. All too often, our natural talents go untapped. From the cradle to the cubicle, we devote more time to fixing our shortcomings than to developing our strengths. Although you can read this book in one sitting, you'll use it as a reference for decades. The redesigned StrengthsFinder 2.0 companion website features a strengths community, a library of downloadable discussion guides and activities, a strengths screensaver and a program for creating display cards of your top five strength themes.
3. The Book of Joy: Lasting Happiness in a Changing World
By Dalai Lama, Desmond Tutu and Douglas Carlton Abrams (September 2016; Avery Publishing Group; $26)
Two spiritual giants. Five days. One timeless question: How do we find joy in the face of life's inevitable suffering? This book offers a rare opportunity as Archbishop Desmond Tutu and His Holiness the Dalai Lama spend a week exploring the Nature of True Joy and confront each of the Obstacles of Joy (fear, stress, anger, grief, illness, death). Then they offer the Eight Pillars of Joy, which provide the foundation for lasting happiness. This unique collaboration offers a reflection on real lives filled with pain and turmoil, in the midst of which they have been able to discover a level of peace, courage and joy to which we can all aspire in our own lives.
4. The 5 Love Languages: The Secret to Love That Lasts
By Gary Chapman (2015 edition; Northfield Publishing; $15.99)
Falling in love is easy. Staying in love—that's the challenge! How can you keep your relationship fresh and growing amid the demands, conflicts and just plain boredom of everyday life? Whether your relationship is failing or flourishing, Dr. Gary Chapman's proven approach to showing and receiving love is as practical as it is insightful. The 5 Love Languages includes a "his and hers" personal profile assessment. Updated to reflect the complexities of relationships today, the new edition reveals intrinsic truths and applies relevant and actionable wisdom.
5. The Total Money Makeover: Classic Edition: A Proven Plan for Financial Fitness
By Dave Ramsey (2013; Thomas Nelson; $24.99)
America's trusted voice on money and business provides a surefire way to whip your finances into shape with the simplest, most straightforward game plan for completely making over your money habits.
6. How to Win Friends and Influence People
By Dale Carnegie (1998 edition, originally published in 1936; Pocket Books; $16)
Go after the job you want and get it! Take the job you have and improve it! Take any situation you're in and make it work for you! Since its release in 1936, How to Win Friends and Influence People has sold more than 15 million copies. As relevant as ever, Dale Carnegie's principles endure and will help you achieve your maximum potential in the complex and competitive modern age. Learn the six ways to make people like you, the 12 ways to win people to your way of thinking and the nine ways to change people without arousing resentment.
7. Who Moved My Cheese?
By Spencer Johnson (1998; Penguin Putnam; $19.95)
Most people are fearful of change—personal and professional—because they can't control how or when it happens. Because change happens to the individual or by the individual, Spencer Johnson, co-author of the multimillion best-seller The One Minute Manager, uses a deceptively simple story to show that when it comes to living in a rapidly changing world, what matters most is your attitude.
8. Trump: The Art of the Deal
By Donald J. Trump and Tony Schwartz (2015; Ballantine Books; $16.99)
President-elect Donald J. Trump lays out his professional and personal worldview in this classic work: A firsthand account of the rise of America s foremost deal-maker. See Trump in action, how he runs his organization and life as he meets people, chats with family and friends, clashes with enemies and challenges conventional thinking. He isolates the common elements in his greatest accomplishments. Trump: The Art of the Deal is an unguarded look at an entrepreneur's mind and a must-read for anyone interested in the man behind the spotlight.
9. Mindset: The New Psychology of Success
By Carol S. Dweck (2006; Ballantine Books; $16)
After decades of research on achievement and success, the Stanford University psychologist has discovered a truly groundbreaking idea: the power of our mindset. Dweck explains why it's not just our abilities and talents that bring us success, but whether we approach them with a fixed or growth mindset. She presents why praising intelligence and ability doesn't foster self-esteem and lead to accomplishment, but might actually jeopardize success. With the right mindset, parents can motivate their children to become achievers.
10. The 7 Habits of Highly Effective People: Powerful Lessons in Personal Change
By Stephen R. Covey (2013 edition, originally published in 1990; Simon & Schuster; $17)
The 7 Habits of Highly Effective People has captivated readers for more than 25 years. It has transformed the lives of millions of people of all ages and occupations, from presidents to CEOs, educators and parents. Recognized as one of Time magazine's 25 most influential Americans, Covey was an internationally respected leadership authority, family expert, teacher, organizational consultant and author. His books have sold more than 25 million copies in 38 languages, and The 7 Habits of Highly Effective People was named the No. 1 most influential business book of the 20th century.
SUCCESS analyzes a combination of sales data acquired from Nielsen BookScan–which gathers point-of-sale data from more than 16,000 locations across the U.S.–and from a variety of independently verified sources within the personal development industry. This list represents sales from Nov. 6 through Dec. 4, 2016.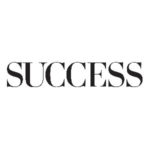 SUCCESS is your guide for personal and professional development through inspiration, motivation and training.