The SUCCESS Best-Seller List: December 2015
1. The 5 Love Languages: The Secret to Love That Lasts
By Gary Chapman (Northfield Publishing)
Falling in love is easy. Staying in love—that's the challenge! How can you keep your relationship fresh and growing amid the demands, conflicts and just plain boredom of everyday life?
2. StrengthsFinder 2.0
By Tom Rath (Gallup Press)
Do you do what you do best every day? Chances are you don't. From the cradle to the cubicle, we devote more time to fixing our shortcomings than to developing our strengths.
3. The Total Money Makeover: A Proven Plan for Financial Fitness
By Dave Ramsey (Thomas Nelson)
Build up your money muscles with America's favorite financial coach.
4. Big Magic: Creative Living Beyond Fear
By Elizabeth Gilbert (Riverhead Books)
The best-selling author of Eat Pray Love offers a path to the vibrant, fulfilling life you've dreamed of.
5. How to Win Friends and Influence People
By Dale Carnegie (Pocket Books)
Go after the job you want and get it! Take the job you have and improve it! Take any situation you're in and make it work for you!
6. Presence: Bringing Your Boldest Self to Your Biggest Challenges
By Amy Cuddy (Little, Brown and Company)
Presence is filled with stories of individuals who learned how to flourish during the stressful moments that once terrified them. Readers will learn how to approach their biggest challenges with confidence.
7. Extreme Ownership: How U.S. Navy SEALs Lead and Win
By Jocko Willink and Leif Babin (St. Martin's Press)
Learn lessons for life and business from hard-hitting Navy SEAL combat stories.
8. Brave Enough
By Cheryl Strayed (Knopf)
The best-selling author of Wild presents a collection of quotes—drawn from the wide range of her writings—that capture her wisdom, courage and outspoken humor.
9. The Gifts of Imperfection
By Brené Brown, Ph.D. (Hazelden Publishing & Educational Services)
A leading expert on shame, authenticity and belonging shares what she's learned from a decade of research on the power of wholehearted living—a way of engaging with the world from a place of worthiness.
10. The 7 Habits of Highly Effective People: Powerful Lessons in Personal Change
By Stephen R. Covey (Simon & Schuster)
The 7 Habits of Highly Effective People has captivated readers for more than 25 years. It has transformed the lives of millions of people of all ages and occupations, from presidents to CEOs, educators and parents.
SUCCESS analyzes a combination of sales data acquired from Nielsen BookScan—which gathers point-of-sale data from more than 16,000 locations across the U.S.—and from a variety of independently verified sources within the personal development industry. This list represents sales from Nov. 30, 2015 to Jan. 3, 2016.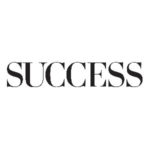 SUCCESS is your guide for personal and professional development through inspiration, motivation and training.