The SUCCESS Best-Seller List: April 2016
Take a look at the top-selling personal development books of the past month , and you'll see not all of them are new—that there are modern classics, like Gary Chapman's The 5 Love Languages, and all-time classics, like Dale Carnegie's How to Win Friends and Influence People. But others, like Steve Case's The Third Wave: An Entrepreneur's Vision of the Future, are brand new and already making waves in the self-improvement world.
For your journey to your best self, we continue our monthly list of the best-selling personal development books with the top 10 for April 2016:
1. StrengthsFinder 2.0
By Tom Rath (2007; Gallup Press; $29.99)
Do you do what you do best every day? Chances are you don't. All too often, our natural talents go untapped. From the cradle to the cubicle, we devote more time to fixing our shortcomings than to developing our strengths. Although you can read this book in one sitting, you'll use it as a reference for decades. The redesigned StrengthsFinder 2.0 companion website features a strengths community, a library of downloadable discussion guides and activities, a strengths screensaver and a program for creating display cards of your top five strength themes.
2. The Third Wave: An Entrepreneur's Vision of the Future
By Steve Case (April 2016; Simon & Shuster; $26.95)
One of America's most accomplished entrepreneurs—a pioneer who made the internet part of everyday life and orchestrated the largest merger in the history of business—shares a roadmap for how anyone can succeed in a world of rapidly changing technology. The Third Wave is part memoir, part manifesto and part playbook for the future. With passion and clarity, Case explains the ways in which newly emerging technology companies (a growing number of which, he argues, will not be based in Silicon Valley) will have to rethink their relationships with customers, with competitors and with governments; and offers advice for how entrepreneurs can make winning business decisions and strategies and how all of us can make sense of this changing digital age.
3. The 5 Love Languages: The Secret to Love That Lasts
By Gary Chapman (2015 edition; Northfield Publishing; $15.99)
Falling in love is easy. Staying in love—that's the challenge! How can you keep your relationship fresh and growing amid the demands, conflicts and just plain boredom of everyday life? Whether your relationship is failing or flourishing, Dr. Gary Chapman's proven approach to showing and receiving love is as practical as it is insightful. The 5 Love Languages includes a "his and hers" personal profile assessment. Updated to reflect the complexities of relationships today, the new edition reveals intrinsic truths and applies relevant and actionable wisdom.
4. You Are a Badass: How to Stop Doubting Your Greatness and Start Living an Awesome Life
By Jen Sincero (2013; Running Press; $16)
This refreshingly entertaining how-to guide serves up 27 bite-sized chapters full of hilariously inspiring stories, sage advice and easy exercises, helping you to create a life you will love. Identify and change the self-sabotaging beliefs and behaviors that stop you from getting what you want—create a life you love and make some damn money already!
5. Money Master the Game: 7 Simple Steps to Financial Freedom
By Anthony Robbins (March 2016; Simon & Shuster; $18)
Based on extensive research and interviews with some of the most legendary investors at work today, Tony Robbins has created a seven-step blueprint for securing financial freedom. With advice ranging from taking control of your financial decisions, to setting up a savings and investing plan, to destroying myths about what it takes to save and invest, to setting up a lifetime income plan, the book brims with advice and practices, providing financial freedom for the rest of your life.
6. Quench Your Own Thirst: Business Lessons Learned Over a Beer or Two
By Jim Koch (April 2016; Flatiron Books; $27.99)
A key catalyst of the American craft beer revolution, Jim Koch offers his unique perspective when it comes to business, beer, and turning your passion into a successful company or career. He also has surprising advice on sales, marketing, hiring and company culture. Koch's anecdotes, quirky musings and bits of wisdom go far beyond brewing. Quench Your Own Thirst is A fun, engaging guide for building a career or launching a successful business based on your passions.
7. Real Leadership: 9 Simple Practices for Leading and Living with Purpose
By John Addison (March 2016; McGraw-Hill Education; $25)
SUCCESS Leadership Editor John Addison shares straightforward practices for successful leadership through his personal and professional journey, helping leaders understand and emulate the nine principles that fostered enduring results on his path to success. The perspectives and personal laws of success that he's developed over decades of hard work and diligence boil down to the principles of living your best life. Because that, Addison says, is the essence of leadership: having the courage, honor, and integrity to live your true life, the one you were put here to live, and to do it in a way that makes the world a better place than it was before you got here.
8. Mindset: The New Psychology of Success
By Carol S. Dweck (2006; Ballantine Books; $16)
After decades of research on achievement and success, the Stanford University psychologist has discovered a truly groundbreaking idea: the power of our mindset. Dweck explains why it's not just our abilities and talents that bring us success, but whether we approach them with a fixed or growth mindset. She presents why praising intelligence and ability doesn't foster self-esteem and lead to accomplishment, but might actually jeopardize success. With the right mindset, parents can motivate their children to become achievers.
9. Brave Enough
By Cheryl Strayed (2015; Knopf Publishing Group; $16.95)
From the best-selling author of Wild, this collection of inspirational quotes—drawn from the wide range of her writings—captures her wisdom, courage and outspoken humor. Around the world, thousands of people have found inspiration in the words of Cheryl Strayed, who in her three prior books and in her "Dear Sugar" columns has shared the twists and trials of her remarkable life. Her honesty, spirit and ample supply of tough love have enabled many of us, even in the darkest hours, to somehow put one foot in front of the other—and be brave enough.
10. How to Win Friends and Influence People
By Dale Carnegie (1998 edition, originally published 1936; Pocket Books; $16)
Go after the job you want and get it! Take the job you have and improve it! Take any situation you're in and make it work for you! Since its release in 1936, How to Win Friends and Influence People has sold more than 15 million copies. As relevant as ever, Dale Carnegie's principles endure and will help you achieve your maximum potential in the complex and competitive modern age. Learn the six ways to make people like you, the 12 ways to win people to your way of thinking and the nine ways to change people without arousing resentment.
SUCCESS analyzes a combination of sales data acquired from Nielsen BookScan—which gathers point-of-sale data from more than 16,000 locations across the U.S.—and from a variety of independently verified sources within the personal development industry. This list represents sales from April 10 to May 1, 2016.
For your journey to your best self, we continue our monthly list of the best-selling personal development books with the top 10 for March 2016: – See more at: https://www.success.com/article/the-success-best-seller-list-march-2016#sthash.RnEfksK6.dpuf
For your journey to your best self, we continue our monthly list of the best-selling personal development books with the top 10 for March 2016: – See more at: https://www.success.com/article/the-success-best-seller-list-march-2016#sthash.RnEfksK6.dpuf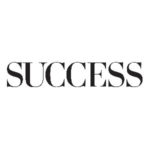 SUCCESS is your guide for personal and professional development through inspiration, motivation and training.