The Perks of Getting a Mentor
Chart your own course, blaze a trail, be your own boss—but don't reinvent the wheel. Don't make the same mistakes other small-business owners have made when you can build upon the wisdom of a mentor.
MicroMentor, a free online platform that's fostered more than 5,000 mentoring relationships, says a survey shows:
› 49 percent of those who planned to start businesses and received mentoring actually started their businesses.
› 82 percent of those receiving mentoring survived at least one or two years (versus 69 percent who hadn't, which is also the U.S. survival rate over two years).
› Revenue increased an average $47,300, or 106 percent, for businesses receiving mentoring (versus 14 percent for those who didn't).
›Growing businesses that received mentoring created 4.75 jobs on average (which is 2.5 jobs more than the businesses that didn't get mentored).
---
If these facts have inspired you to make mentoring part of your small-business journey, find out how to get the most out of it—to be intentional about seeking wisdom from someone who's done it before.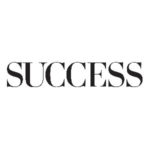 SUCCESS is your guide for personal and professional development through inspiration, motivation and training.