Once upon a time, advertisements were created on hunches. Creative directors, copywriters or art directors employed judgment, common sense or a gut feeling to determine the makeup of an ad. Many times this included outrageous claims and outright lies—habits that earned the profession a shady reputation.
Then came David Ogilvy. Launching an advertising agency on New York's famed Madison Avenue in 1948, the Brit with little experience in the industry turned media upside down and became the face of advertising's most glamorous era. His ads for Hathaway shirts, Rolls-Royce and Dove soap made him famous, but he is remembered to this day for the way he made advertising a profession with integrity—and one rooted in research with a focus on selling clients' products or ideas. Perhaps the most famous quote from the verbally flamboyant Ogilvy: "The consumer is not a moron; she's your wife. Don't insult her intelligence. You wouldn't lie to your wife; don't lie to mine."
Kenneth Roman, who rose to the positions of CEO and chairman during his 26-year career with Ogilvy & Mather wrote the 2009 biography The King of Madison Avenue about his former boss.
"What David brought to the party—and he really did bring it in spades—was that even though he was known as a creative genius, he wasn't just content with writing great ads," Roman tells SUCCESS. "He really wanted to change the business. And he did."
A Student of Many Things
Born in 1911 to an Irish mother and Scottish father, who was a classics scholar and struggling stockbroker, Ogilvy won scholarships to the prestigious Scottish boarding school Fettes College and later Oxford. Never a great student, Ogilvy dropped out after less than two years and headed to Paris, where he apprenticed as a chef at the Majestic Hotel restaurant, the finest in the city. He credited his value for high standards to this experience.
But the long sweaty days in a basement kitchen were not the future he envisioned for himself, and Ogilvy returned to Great Britain where his older brother Francis—by then a big-shot at London advertising firm Mather & Crowther—helped him land a job selling the high-end cooking stove Aga to French chefs. A natural salesman, Ogilvy succeeded despite the Depression, and his bosses asked him to write a sales instruction guide. The Theory and Practice of Selling the AGA Cooker remained a resource for Fortune magazine editors for 30 years and is still available online.
Even though he was just 24, the manual contains many philosophies that would become hallmarks of his advertising career, including an emphasis on research. "Find out all you can about your prospects before you call on them—their general living conditions, wealth, profession, hobbies, friends and so on," he wrote to his fellow salesmen. "Every hour spent in this kind of research will help you impress your prospect."
The manual's success led to a position at his brother's firm, Mather & Crowther. Ogilvy soon convinced the firm to send him to New York to study American advertising, which, even in 1938, was already a hotbed of activity. In New York, he managed to network with some of the most influential people in the city—a talent he would exhibit and cultivate throughout his life.
Learning What Makes People Tick
Ogilvy next landed a job with Gallup, where he spent four years conducting research for Hollywood studios on the effects of various stars and plots on box office sales. The job was "the greatest break I've ever had in my life," he said in a 1977 interview with TV personality John Crichton. "If you ever go to a country you don't know anything about, start by getting a job at the local Gallup poll. You'll learn a lot about the natives and what makes them tick."
During World War II, Ogilvy worked in Washington D.C. for the British Intelligence Service, using research techniques learned at Gallup to produce reports on intelligence and diplomacy. The U.S. Psychological Warfare Board used some of these ideas in Europe.
After a stint as a tobacco farmer in Lancaster County, Pa., where he and his first wife Melinda made lifelong friends with the neighboring Amish, he returned to New York to seek his fortune in advertising.
In 1948, with the backing of Mather & Crowther, Ogilvy founded Hewitt, Ogilvy, Benson & Mather on Madison Avenue and 44th Street. The business started slowly with a few luxury brands the parent company sent from London: Wedgewood China, British South African Airways, Guinness and Bovril, a beef extract.
With the title of "research director," Ogilvy considered himself a businessman, salesman and expert on advertising—but not a creative genius. He had never written an advertisement. But that would change after he came up with an idea for "The Guinness Guide to Oysters," which became the first of a successful series of ads introducing the dark beer to Americans by pairing it with foods.
By 1950, the agency had grown to 41 staff members and began to draw American clients. The first and arguably most important campaign came for a small men's shirt company with a tiny budget of $30,000. Ogilvy's reputation soared after the ad for C.F. Hathaway appeared in The New Yorker with a dignified middle-aged male model sporting an eye patch and a non-descript white shirt. The accompanying copy offered matter-of-fact information on the shirt's construction. Ogilvy had suggested the patch as an afterthought, inspired by a book that reported that people linger on images with "story appeal." In this case, the eye patch evoked so many questions about the model—none of which were answered in the ad, making the brand all the more memorable. The shirts sold out of stores within a week and the ad was the subject of numerous magazine articles and a New Yorker cartoon.
Hitting on the 'Big Idea'
The success of the Hathaway shirt ad put the agency and Ogilvy himself on the map. Other, similarly successful and original campaigns followed, including those for Schweppes, Rolls-Royce and Puerto Rico. A classic example is the famous 1960 Rolls-Royce ad. Below a picture of a black sedan parked outside a country grocery store reads the headline: "At 60 miles an hour, the loudest noise in this new Rolls-Royce comes from the electric clock."
Ogilvy's philosophy was to hit on what he called a "Big Idea"—one he executed with gorgeous photographs, direct headlines in big type, and an emphasis on giving viewers plain information about the product.
Ogilvy's goals were equally big. He often chatted about his dream client list, which produced some of the biggest mass-market products of the day—Shell, Lever Brothers, Campbell soup, General Foods and Bristol- Myers—all of which he eventually won.
He won new clients by proving his worth with existing clients. He detested advertising that put creativity above sales, and he created the company motto: "We sell. Or else." Roman remembers an old-fashioned cash register installed outside Ogilvy's office. He railed against the industry's habit of congratulating itself with awards and for many years forbade his creative teams from entering contests. Instead, he offered a $10,000 award each year to the team that most improved a client's sales or reputation.
John Bergin, a former McCann Erickson agency executive, told the Associated Press: "He was not a razzmatazz guy. He couldn't abide by ads that didn't say, 'This is why you should buy this product.' "
Ogilvy believed the only way to figure out how to get that customer to buy the product was through research. In this, Ogilvy shined when he won a Lever Brothers account in 1957 with the assignment to launch the then-new Dove cleansing bar. Ogilvy picked up on a comment from a Lever chemist that a primary ingredient in the "beauty bar" was the same as in cold cream. The resulting campaign was based on the idea that the bar is "one-quarter moisturizing lotion," and launched Dove to the top of the market.
Professionalizing the Industry
Ogilvy was not only a leader in the creative aspects of advertising. In 1960 the agency landed Shell Oil by discounting the standard 15 percent commission. The commission was on top of an account's total budget and was established and enforced by the American Association of Advertising Agencies. Ogilvy got around it by kicking back a portion of the commission to Shell. This was the first step in revolutionizing the advertising industry's financial system to one based on set fees. Ogilvy's competitors urged him not to do it, worried that it would squeeze their profits— which it did. Ogilvy argued that by doing so it professionalized his industry with a pay structure akin to that of doctors and lawyers. It also allowed him to better serve his clients, since he could then objectively advise them on how much to spend on their campaigns.
Ogilvy also became an authority on what is today commonly known as "corporate culture." In a 1968 manifesto entitled "Principles of Management" aimed at advertising agencies, Ogilvy insists, "When people aren't having any fun, they seldom produce good advertising."
He was not known for paying the highest salaries, but he had a fiercely loyal staff and believed in hiring the best employees. One of his most memorable executive meetings involved the opening of a collection of Russian nesting dolls—one hollow doll inside the next. Around the smallest doll was the message: "If each of us hires people who are smaller than we are, we shall become a company of dwarfs. But if each of us hires people who are bigger than we are, we shall become a company of giants."
Ogilvy expected others in his employ to share his exacting standards. Roman remembers being called to the phone at a restaurant where he was dining one evening. The engraver was calling to urge him to spend $300 to improve proofs by narrowing the white space between pages by one-eighth inch. "David says it's never too late to improve an ad—even after the client approves it," the engraver said. "Improve an ad even after the client had approved it? I'd never heard anything like that," Roman says. "That agency changed me as a person. It made me much more conscious of high standards."
A Brand Champion
Although branding and self-branding are buzzwords today, Ogilvy was one of the first to tout the importance of focusing on a product's brand. "Every advertisement should be thought of as a contribution to the complex symbol which is the brand image," he said in speeches and interviews.
By 1963, Ogilvy was already a widely sought-after interview subject. But his bestseller Confessions of an Advertsing Man firmly established him as one of the authoritative voices on advertising at the time, paving the way for invitations to the White House, an endorsement deal with Reader's Digest and speaking engagements—including the time he addressed the National Automobile Dealers Association with this edict: "Stop the schlock, sleazy, bargain basement, fast-buck advertising and start respectable advertising." In the 1960s, he was also named chair of the United Negro College Fund
and Citizens Committee to Keep New York City Clean, as well as other civic organizations. Confessions went on to sell 1.5 million copies and be the best-selling advertising book of all time.
In many ways, Ogilvy epitomized Hollywood's current depiction of Madison Avenue executives as hard-drinking jet-setters. Tall, slim and always impeccably dressed in tweed suits, the thrice-married Ogilvy was attractive and charismatic. He smoked all his life, but unlike a stereotypical Mad Man, he did not drink heavily, Roman insists in his book, and he often suffered long train rides because he was terrified of flying.
After retiring in 1973 as CEO, Ogilvy moved to his chateau in France, where he had married a French woman, Herta. But he continued to be involved in the agency as its "worldwide creative head," traveling and speaking extensively and writing so many memos that the nearby post office was upgraded in status and its postmaster given a raise. After WPP acquired the agency in a hostile takeover in 1989, making it the largest advertising company in the world, Ogilvy still engaged with new executives who headed his old agency.
Ogilvy died in 1999 in France at age 88. The advertising great Jeremy Bullmore said of his colleague: "Like the great granite heads of Mount Rushmore, it is the scale of Ogilvy that we wonder at—not the detail." And yet it was the detail at which Ogilvy was so successful and that inspired us to wonder.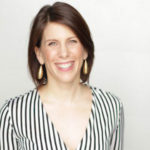 Emma Johnson is a business journalist, gender-equality activist, and founder of the world's largest community of single moms, WealthySingleMommy.com. Emma and her best-selling book, The Kickass Single Mom, and her organization, Moms for Shared Parenting, have been featured in hundreds of national and international media outlets.