The Do's and Don'ts of Mobile Billboards
Using graphics and lettering on trucks, vans and service vehicles as a means to advertise a small business certainly isn't a new concept. As long as trucks have been around, businesses have used them as mobile billboards, but over the last several years, the process of "wrapping" vehicles fully with graphics has become more and more prevalent.
Unfortunately, most of the truck wraps on the road fail from a marketing perspective, missing the opportunity for small businesses to make a meaningful impact on potential customers and deliver a great return on the relatively inexpensive investment. Here are a few do's and don'ts on getting the most of the medium to help build your small-business brand:
DO make your truck wrap all about your brand. Make sure it's integrated in a way that is easy to discern and read from a distance.
DO keep your graphics and wording simple and avoid a laundry list of services. You should have only your company's logo, website, tag line and phone number on your vehicle. Everything else is likely to not be read in the limited time most people will have to read it.
DO hire a professional to design your truck wrap. Make sure the resulting work is clean, easy to read, unique and gets across what makes your business special.
DON'T wrap your vehicle if your line of business or your logo doesn't work well for this medium. Consider a rebrand if your logo is hard to read from a distance, or if, at a quick glance, it cannot give the viewer an indication as to the nature of the business.
DON'T use photos on your wrap. They become dated quickly, and don't communicate your brand promise in a meaningful way.
DON'T use an abundance of graphics unrelated to your business. Neon green and pink tribal flames may make your vehicle stand out and draw attention, but often this approach comes at the expense of delivering your core brand message.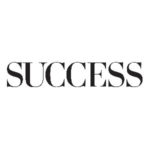 SUCCESS is your guide for personal and professional development through inspiration, motivation and training.